1

of 5
Mumbai girl Neha Chudasama bags the title
Nehal Chudasama from Mumbai was crowned the Yamaha Fascino Miss Diva Miss Universe 2018 at a star-studded grand finale event here on Friday night. She will compete at the Miss Universe 2018 pageant in Bangkok in December.
Credit: Varinder Chawla
2

of 5
Mumbai girl Nehal Chudasama to represent India
Actor Sushant Singh Rajput announced Nehal as the winner, while Miss Diva- Miss Universe India 2017 Shraddha Shashidhar crowned her successor at the NSCI Dome here.
Credit: Varinder Chawla
3

of 5
Nehal Chudasama wins Miss Diva 2018
Nehal is all of 21, and her interests lie in fitness activities, athletics, dancing and cooking. Her favourite quote, according to the official page of the pageant, is "There's no substitute for hard work".
Credit: Varinder Chawla
4

of 5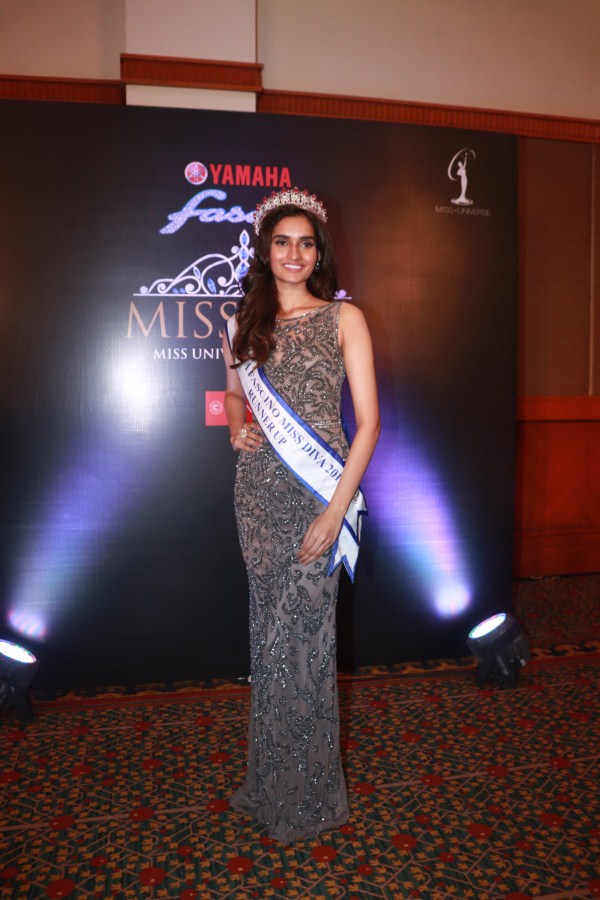 Nehal Chudasama crowned Miss Universe India 2018
Aditi Hundia from Jaipur won Yahama Fascino Miss Diva Universe Supranational 2018, and the Yahama Fascino Miss Diva 2018 - Second Runner-up title went to Lucknow's Roshni Sheoran.
Credit: Varinder Chawla
5

of 5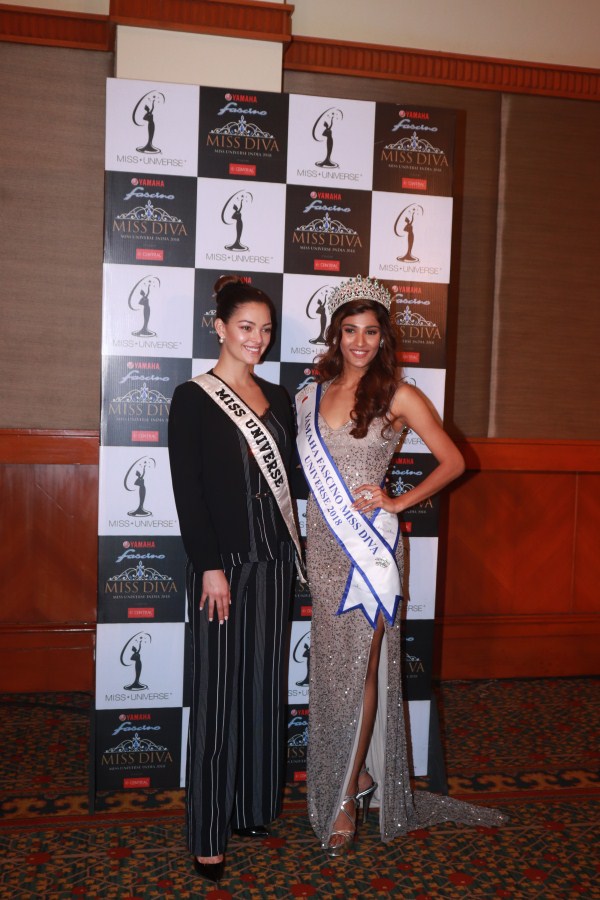 Bollywood stars make the night memorable as Mumbai girl Neha Chudasama bags the title
The judges' panel included Sushant, Shilpa Shetty Kundra, Neha Dhupia, Lara Dutta and Miss Universe 2017 Demi Leigh Nel Peters.
Credit: Varinder Chawla