1

of 2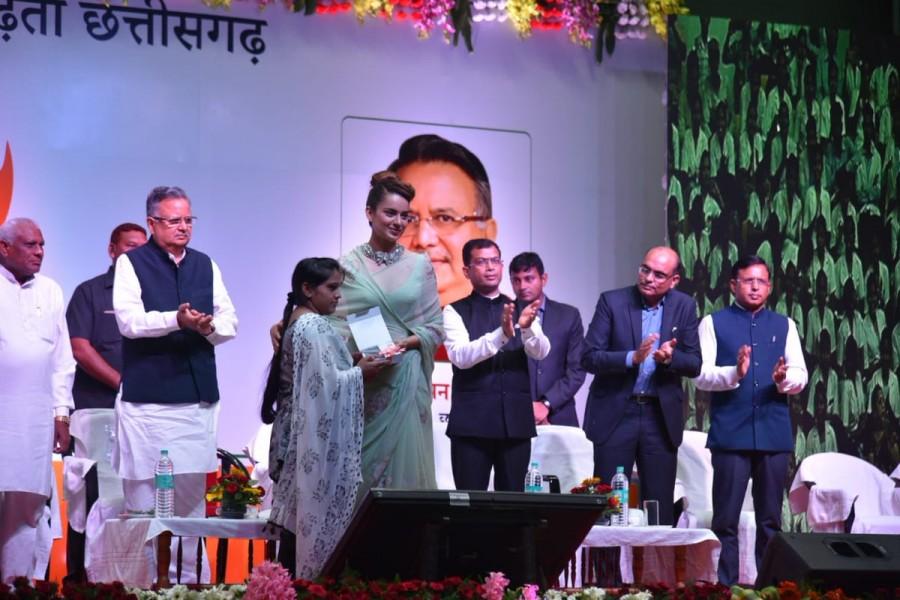 CM Raman Singh, Kangana Ranaut launch smartphone distribution scheme
Chhattisgarh Chief Minister Raman Singh, along with National Award-winning actress Kangana Ranaut, on Monday launched a smartphone distribution scheme, 'Mobile Tihar', under the Sanchar Kranti Yojna (SKY). The scheme is for distribution of smartphones to women and students, covering over 50 Lakh beneficiaries. "We are working towards increasing network connectivity and youth will be empowered with smartphones", Raman Singh said on the occasion.
Credit: Twitter/drramansingh
2

of 2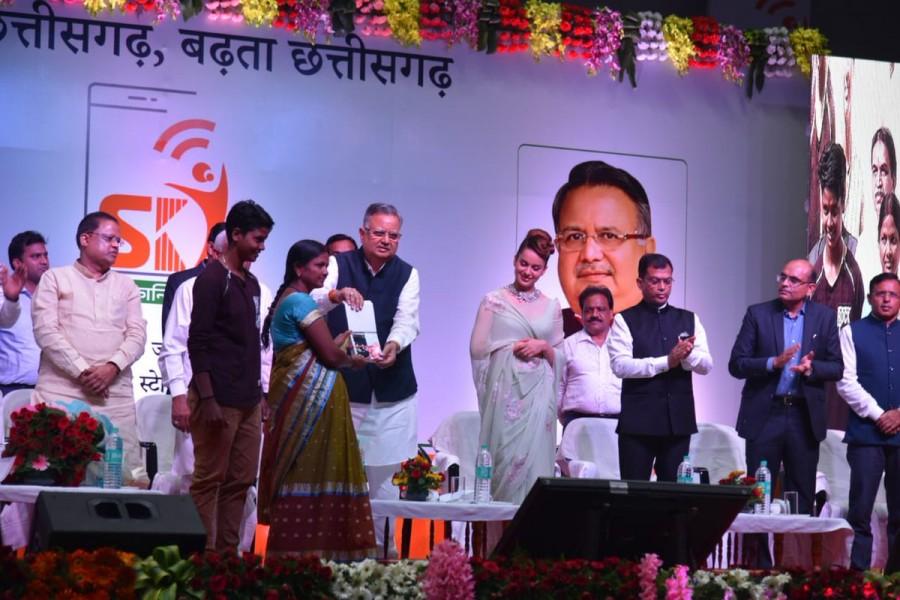 CM Raman Singh and Kangana Ranaut
As part of the scheme, 556 new mobile towers will be installed across the state. "In the near future, the labour class in villages will also have 4G smartphones. Soon, people will call the state as 'Smart Chhattisgarh'," Singh added.
Credit: Twitter/drramansingh