1

of 5
Joining him was a family friend Mahesh Bhatt who came in his support to encourage Vikram's new foray. The app was launched on the platform hosted by Brightcove, one of the pioneers of online video streaming and has been developed by Ecreeds.
2

of 5
This is India's first OTT platform to promote the concept of bringing cinema to the mobile phone with its unique subscription model. It allows users to buy a pass to watch a show/entire series for a fee as nominal as INR 18.
3

of 5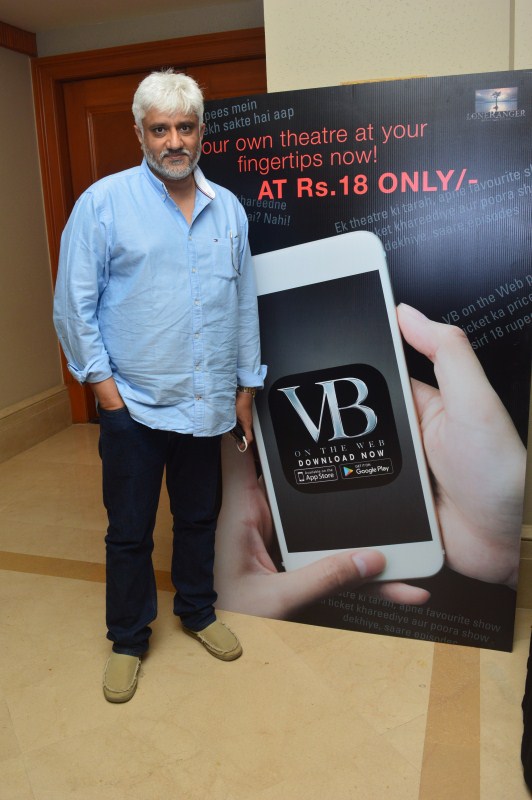 This is the first time in India that the viewers would get to pay for particular shows only which they desire to watch and not the entire application. With this, Vikram Bhatt wishes to bring about a substantial change in the digital space and give a choice to the viewers.
4

of 5
Vikram Bhatt commented, "We are not leaving any stone unturned to making it big for VBontheweb app. Our digital venture premiered Untouchables, which is special to me because it my daughter Krishna's directorial debut, and it makes me feel extremely proud. Digital is the future and it has arrived, we are ready to seize the day."
5

of 5
Speaking about the app launch, Krishna Bhatt said, "Launching VBontheweb app is a big step we're taking to capture the OTT platform. The series of programming also includes Untouchables, which is my directorial debut and has already received appreciation from the audiences. I'm hoping this platform will become a digital sensation, and I am excited to see the progress."