1

of 6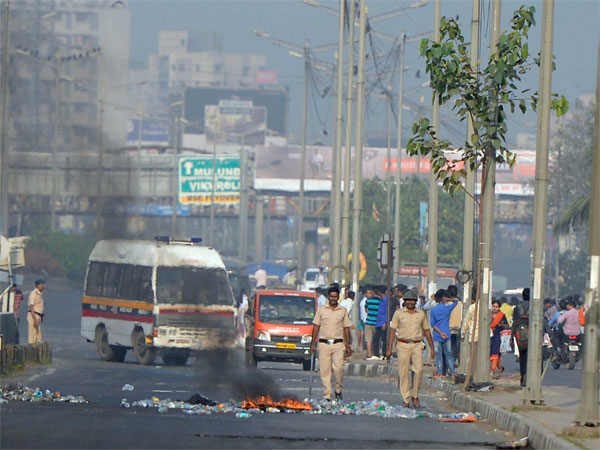 Groups of Dalit activists jumped on the railway tracks, shouting slogans and waving flags to attempt a rail-blockade at Thane and Virar stations in Palghar, but were prevented by the security forces.
2

of 6
In Mumbai, colleges and schools opened as usual but schoolbuses stayed off roads as a precaution. One private school bus was stoned in Chembur but there were no injuries. Though many taxi-auto rickshaw unions have supported the shutdown, the city's lifeline, the suburban trains and the BEST (Bombay Electric Supply And Transport) buses services were plying near-normally.
3

of 6
Some autos and taxis were seen plying in various areas, but the famed Dabbawalas cancelled their services for the day. Many shops and establishments also opened for work as usual in the city and suburbs and there were the familiar crowds on roads and highways.
4

of 6
The shutdown evoked greater response in mofussil areas compared to urban pockets of Thane, Nagpur, Pune and other cities. The coastal Konkan region reported a near-total shutdown, as also Dalit strongholds of Marathwada like Beed, Latur, Solapur, Jalgaon, Dhule, Ahmednagar, Nashik and Palghar.
5

of 6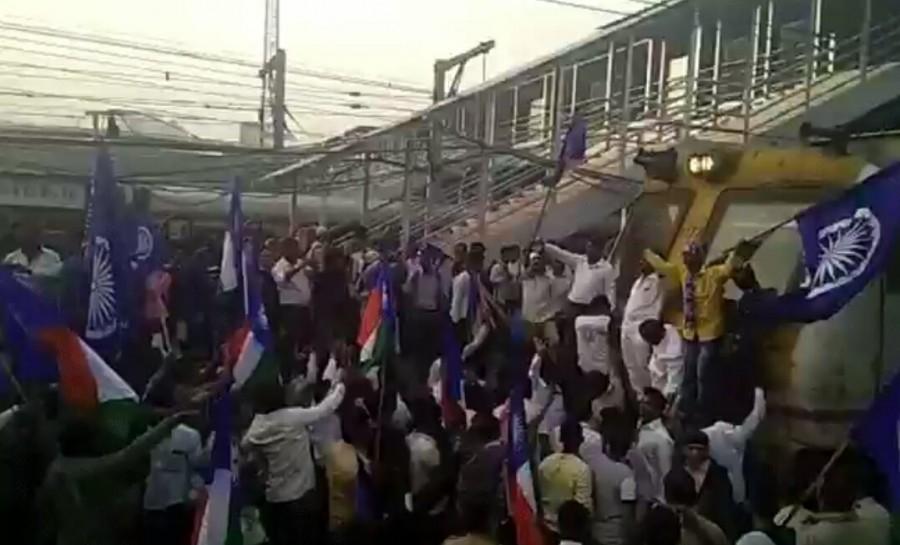 The Maharashtra State Road Transport Corporation (MSRTC) buses in some sensitive districts have been suspended as a precaution after it suffered damages to 187 buses in Tuesday's violence.
6

of 6
The Bharipa Bahujan Mahasangh, a Dalit party headed by Prakash Ambedkar - the grandson of Bharat Ratna B.R. Ambedkar, called for a 'peaceful Maharashtra shutdown' on Wednesday to express anger over the Pune incidents of January 1.