1

of 7 The finale of the gala sponsored by Peter Engand, was held at Bandra Fort here. It was judged by Bollywood's "Queen" Kangana Ranaut, designer Manish Malhotra and tennis player Mahesh Bhupathi among others. Kangana announced Deo as the winner.
Credit: Varinder Chawla
2

of 7 An actor, he loves travelling, swimming, and outdoor sports, and he believes in the mantra, "Be the change you want to see in the world", according to the pageant's official website.
Credit: Varinder Chawla
3

of 7
Abhi Khajuria from Chandigarh was the first runner-up and Mumbai's Pavan Rao, an actor, dancer and model, was named the second runner-up. Prathamesh Maulingkar, a model and entrepreneur from Goa, won the Mr India Supranatural 2017 title.
Credit: Varinder Chawla
4

of 7
The winners were chosen from 16 finalists, who walked the ramp in wardrobe designed by Malhotra, fashion director Nivedita Saboo and Peter England.
Credit: Varinder Chawla
5

of 7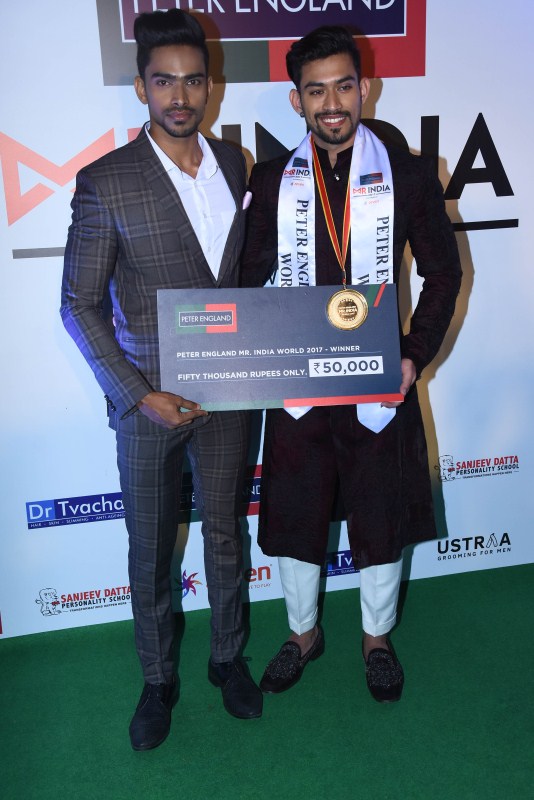 The contestants underwent rigorous training and workshops under the mentorship and guidance of Rohit Khandelwal, who was the winner of the contest last year and went on to win the Mr. World 2017.
Credit: Varinder Chawla
6

of 7
Khandelwal said in a statement: "It has been a wonderful journey. All the boys are winners in their own right. However, there can be only one winner.
Credit: Varinder Chawla
7

of 7
"The winner is very deserving. I am looking forward to the prestigious Mr. World pageant and hope that we bring the crown home again."
Credit: Varinder Chawla