1

of 4
Aayush Sharma and Warina Hussain
In the recent Ranchi trip for Loveratri promotion, young stars Aayush Sharma and Warina Hussain had a private dinner with MS Dhoni at his residence. Previously, Dhoni had invited Aayush and Warina for dinner. Obliged by the rare honor, both actors joined Dhoni and his family for an intimate dinner evening. Since it was an intimate affair source close to the actors revealed that Aayush Sharma claimed the ex Indian cricket team's ex-captain to be humble and most down to earth person.
2

of 4
Aayush Sharma and Warina Hussain during Loveratri promotion
During dinner, the conversation ranged from cricket to MS Dhoni's preference to stay in Ranchi over other metro cities. Dhoni also spoke about the new stadium in Ranchi while having dinner with Aayush and Warina.
3

of 4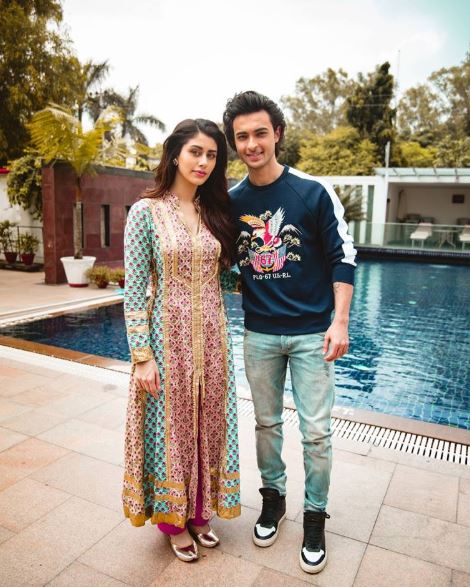 Aayush Sharma and Warina Hussain pose for cameras
During their stay in Ranchi, Aayush and Warina were also seen indulging themselves into some hearty breakfast. They also struck a pose with the city's iconic pink autos which are especially driven by female drivers.
4

of 4
MS Dhoni
Ranchi happened to be the third city visit of the Loveratri team after Kolkata. The Loveratri stars have kickstarted the film's promotion in full swing.