1

of 8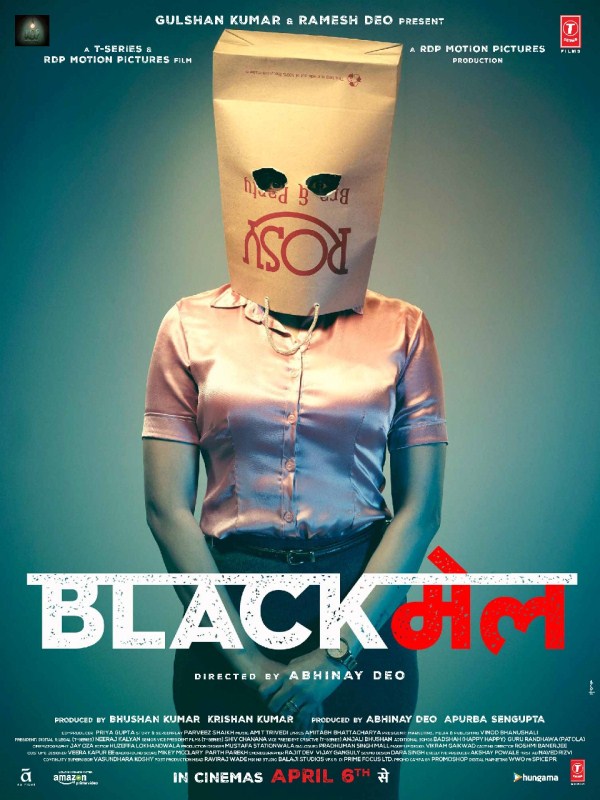 The makers of Abhinay Deo's directorial 'Blackmail' have opted for an unusual method to reveal the character posters of the star cast. While the teaser and earlier posters featured Irrfan with a bra and panty paper bag covering his face, now the entire star cast is seen with the same paper bag covering their faces.
2

of 8
Continuing the mystery of the paper bag, the character posters too showcase the star cast using paper bags to cover their faces. While Irrfan's identity was hidden in the teaser, the posters intend to hide the identities of the star cast too.
3

of 8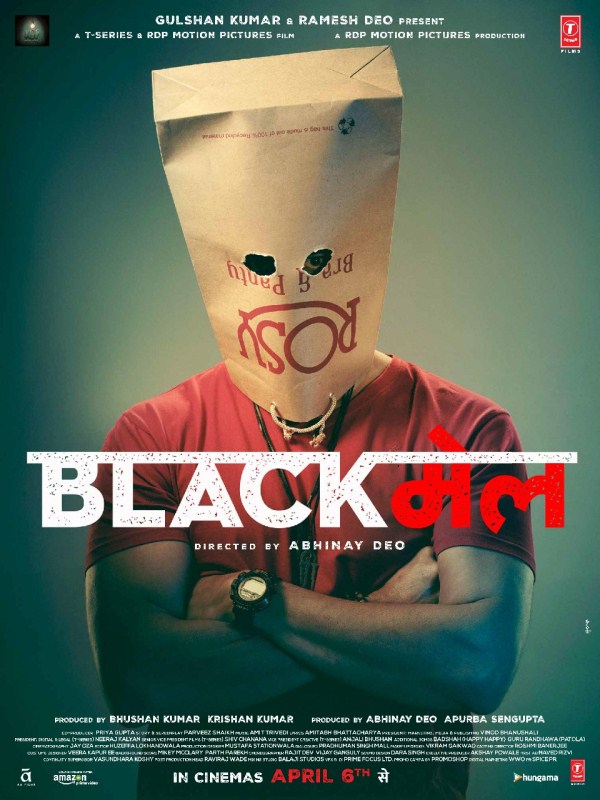 As the teaser featured a bare-chested Irrfan in nothing more than boxer shorts and a bra and panty paper bag to cover his face, people were left intrigued to know the story of a middle class married man running around the streets in an unfathomable attire.
4

of 8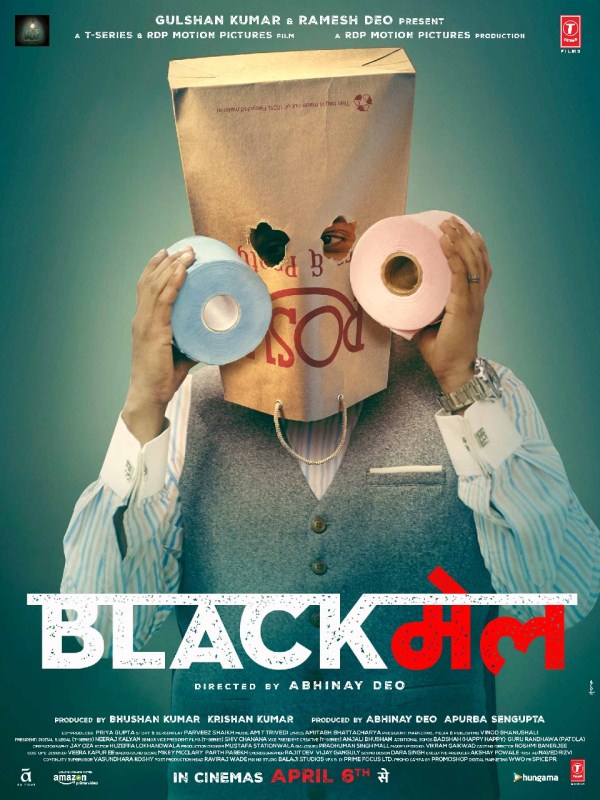 While the audience is still curious to know about the 'historical kand' committed by Irrfan, the new posters are sure to leave them wondering even more.
5

of 8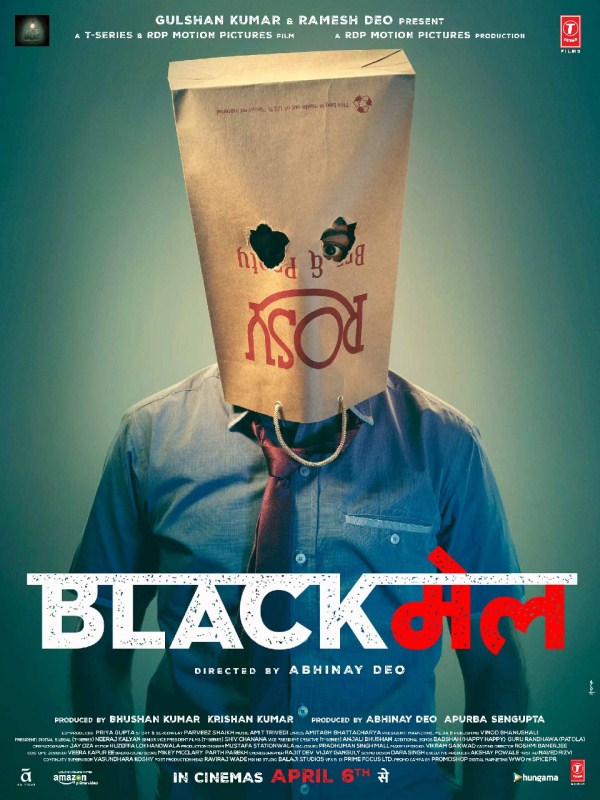 The latest posters feature the entire star cast donning the paper bag with eye holes cut into them. With everyone's faces concealed, the curiosity is all set to rise even more.
6

of 8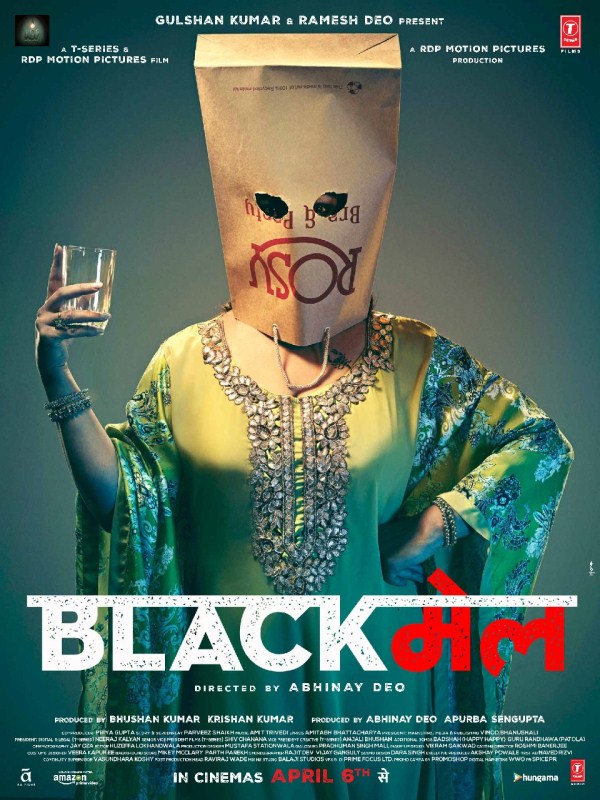 Starring an ensemble cast comprising Irrfan Khan, Kirti Kulhari, Divya Dutta, Arunoday Singh, Omi Vaidya, Anuja Sathe, Pradhuman Singh Mall, Gajraj Rao amongst many others, the film promises to be a crazy comedy backed by entertaining performers.
7

of 8
Post entertaining the audience with Aamir Khan Productions' Delhi Belly, Abhinay Deo directs yet another quirky, irreverent, situational, on the move comedy.
8

of 8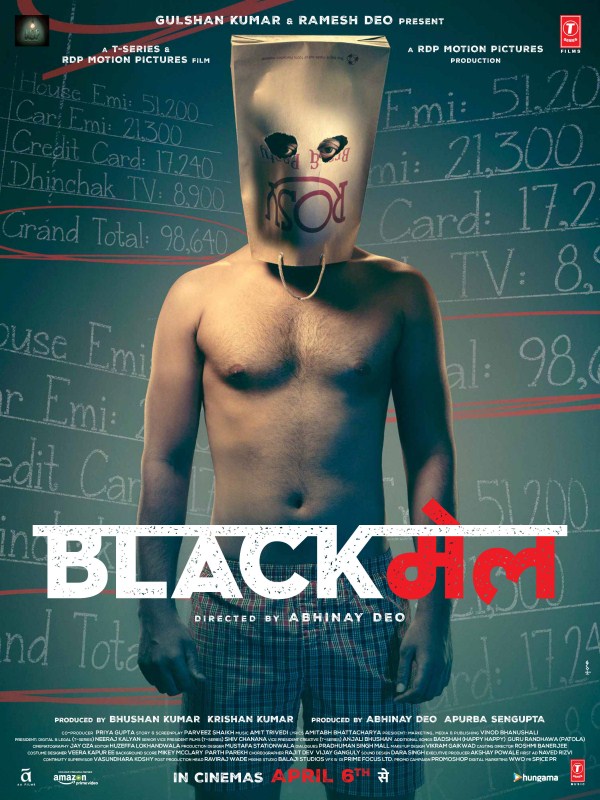 Produced by T-Series' Bhushan Kumar and RDP Motion Pictures' Abhinay Deo, Blackमेल directed by Abhinay Deo is slated to release on 6th April, 2018.