1

of 2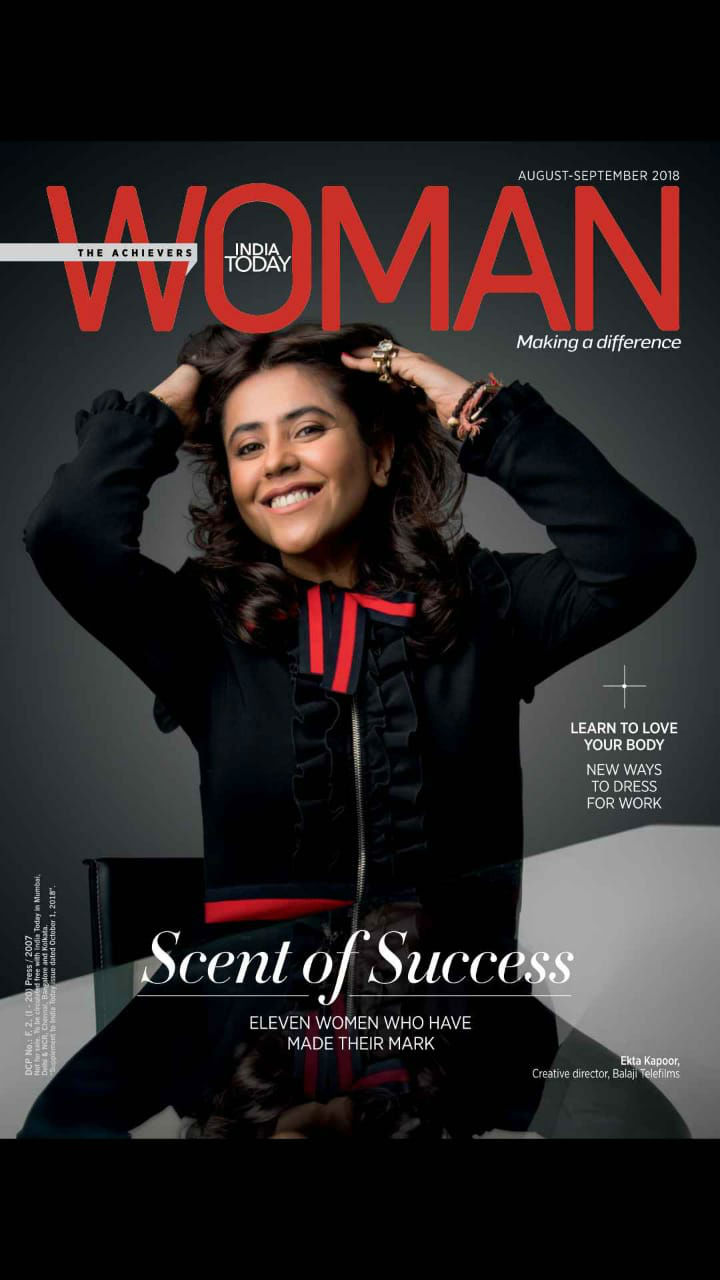 Ekta Kapoor graces the cover of a magazine
India Today Woman has felicitated content czarina Ekta Kapoor as one of the eleven women who has made a mark featuring the producer on their cover for the month's issue. Celebrating the achievers who made a difference, India Today magazine hailed Ekta Kapoor for her phenomenal contribution to the Indian Entertainment industry across mediums. Talking about her love for challenges, Ekta Kapoor spreads her wings across the mediums conquering one feat at a time. Dressed in a black shirt and with a red bow, The Boss Lady oozes confidence as she strikes a pose.
Credit: India Today magazine cover
2

of 2
Ekta Kapoor sizzles on India Today magazine cover
The latest domain of Ekta Kapoor being the Digital platform, Ekta has tailor-made content for the online audience. She has her own digital video streaming service where she brings in content for the younger generation who prefer watching content on their phones.
Credit: India Today magazine cover