1

of 5 A boy stands in between the garlands kept on sale along the streets of Kathmandu during the Tihar festival, also called Diwali, in Kathmandu, Nepal.
Credit: Reuters
2

of 5 A Malaysian Hindu paints her hand with "mehendi" or henna in Kuala Lumpur.
Credit: Reuters
3

of 5
An Indian potter makes a clay lamp for the upcoming Hindu festival of Deepavali in northern Indian city of Allahabad.
Credit: Reuters
4

of 5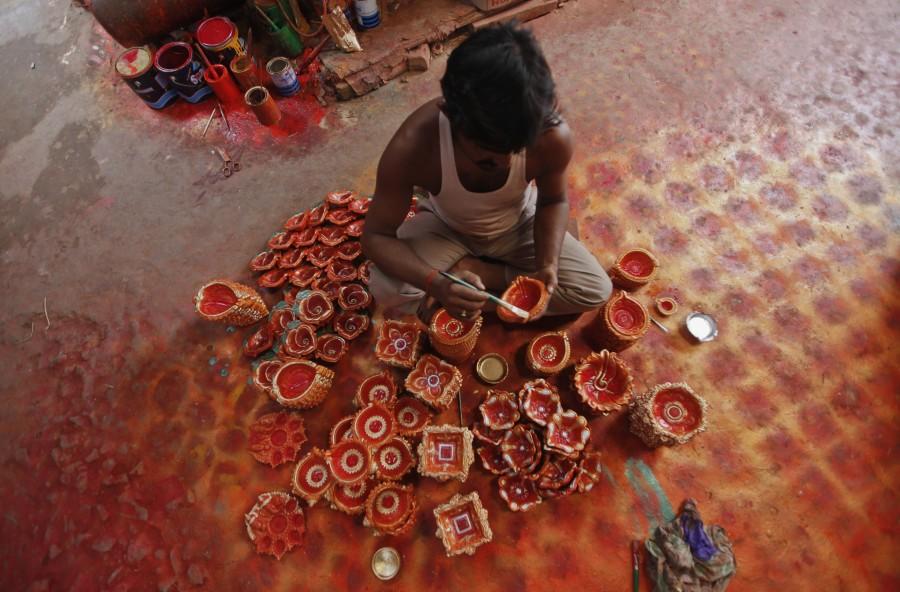 A potter paints clay lamps, which will be filled with oil and lit during the Lakshmi Puja and Diwali festivals, inside a workshop in Kolkata.
Credit: Reuters
5

of 5
A woman puts out earthen lamps to dry in the sun at her workshop ahead of the Hindu festival of Diwali in the northern Indian city of Chandigarh.
Credit: Reuters