1

of 3 Champions of the Earth 2018 Awards
Dia hosted United Nations (UN)'s "Champions of the Earth" award with Baldwin. "I have had the honour to host for the second year in a row Champions of the Earth Awards, a truly motivating and inspiring platform that brings together some of the finest human beings on the planet," Dia said in a statement. "To be able to host this year's awards with Alec Baldwin made the experience all the more special," added the UN Environment's Goodwill Ambassador for India.
Credit: IANS
2

of 3 Celebs at Champions of the Earth 2018 Awards
The awards were presented on September 26 in New York on the sidelines of the UN General Assembly. Prime Minister Narendra Modi also got the award. He dedicated it to the countrymen and the country's tradition of coexisting with nature.
Credit: IANS
3

of 3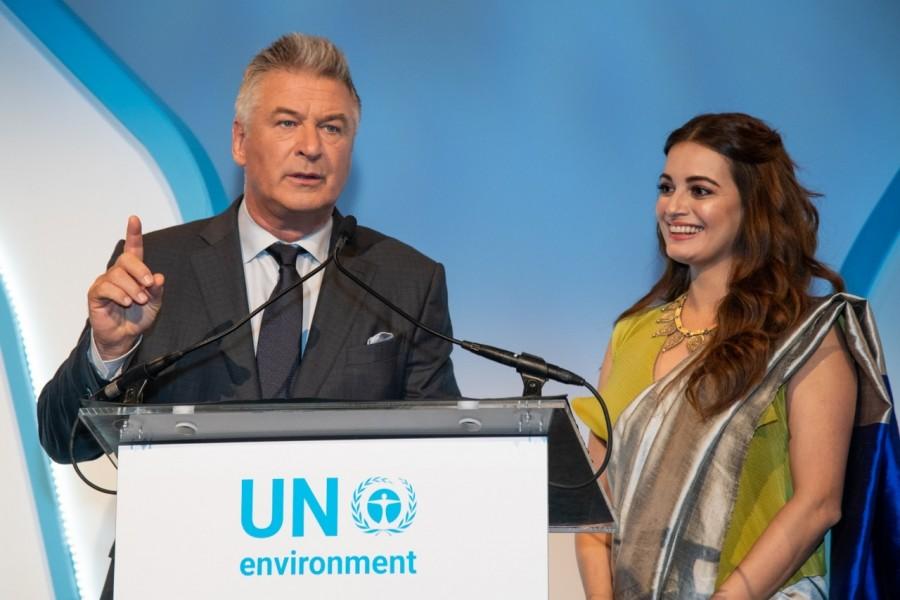 Dia Mirza's special moment with Alec Baldwin
Actors and Environmentalists Dia Mirza and Alec Baldwin during the UN's Champions of the Earth Gala Awards on the sidelines of the 73rd UN General Assembly in New York on Sept 28, 2018.
Credit: IANS