1

of 22
Sexiest Bollywood Divas Of The Present
These women were born with sexy written in their DNA, here are 25 Bollywood actresses who set the stage on fire with their hotness.
Credit: Getty Images
2

of 22
Deepika Padukone
Deepika Padukone, born 5 January 1986 in Copenhagen, Denmark, is an Indian model & Actress. She is the daughter of former badminton Champion Prakash Padukone. Her mother tongue is Konkani. Deepika has a younger sister named Anisha.
Credit: Getty Images
3

of 22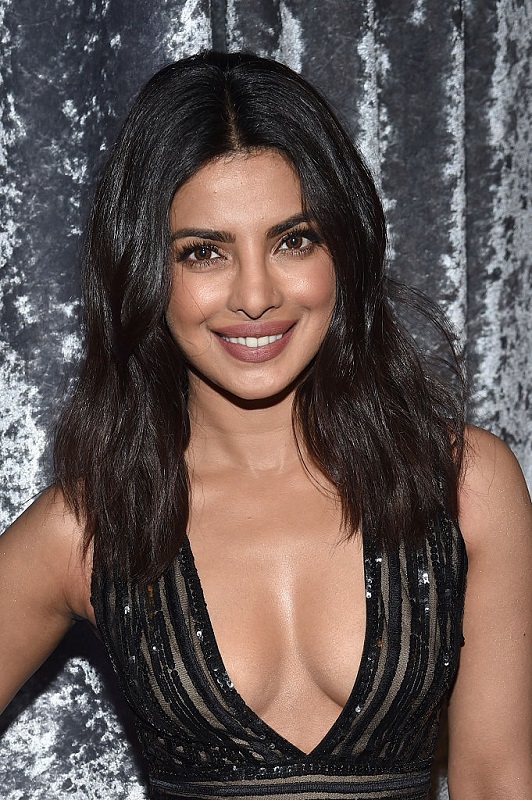 Priyanka Chopra
Priyanka Chopra is an Indian actress, singer, film producer, philanthropist, and the winner of the Miss World 2000 pageant.
Credit: Getty Images
4

of 22
Aishwarya Rai Bachchan
Aishwarya Rai Bachchan was born into a traditional south Indian family, and she started modeling at a young age. This green-blue-eyed beauty appeared in advertisements for many prestigious firms; the ones that brought her into the limelight were the garden sari and the Pepsi ad.
Credit: Getty Images
5

of 22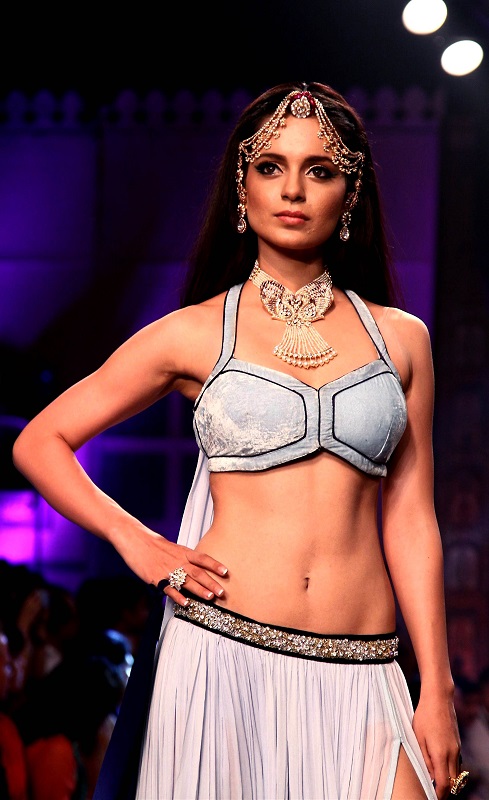 Kangana Ranaut
Kangana Ranaut was born on 20 March 1987 in Bhambla, near Manali, which is in the Mandi district of Himachal Pradesh. Her dad's name is Amardeep, who is a businessman and contractor, her mom, Asha, is a school-teacher.
Credit: Getty Images
6

of 22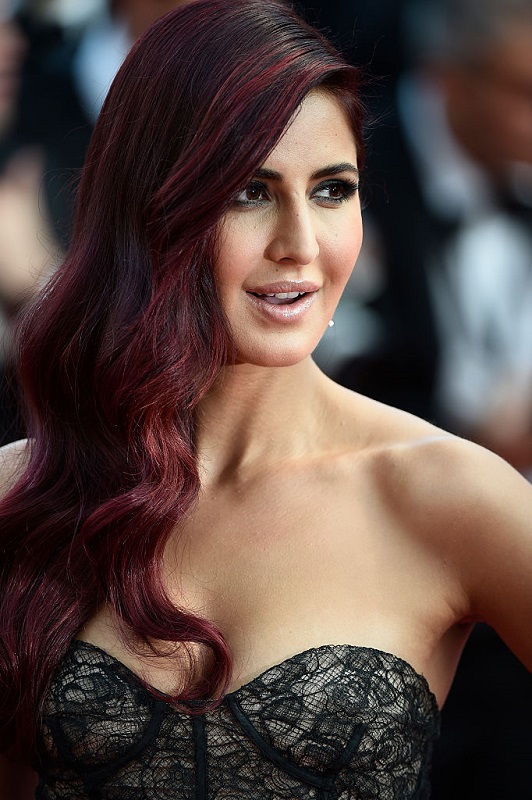 Katrina Kaif
Katrina Kaif is one of eight siblings, seven girls, and one boy, from a mother who is a Caucasian of British Nationality, and a father who was formerly from Kashmir, India, but who has since acquired British citizenship.
Credit: Getty Images
7

of 22
Sunny Leone
Karenjit Kaur Vohra, known by her stage name Sunny Leone, is a Canadian-born Indian-American actress and model, currently active in Indian film industry. She is a former pornstar. She has American citizenship.
Credit: Getty Images
8

of 22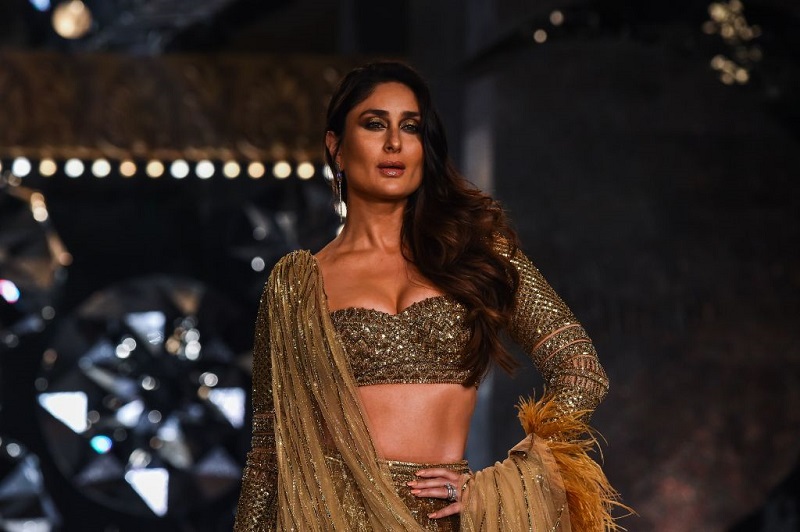 Kareena Kapoor Khan
Kareena Kapoor Khan was born to Sindhi-speaking Babita (nee Shivdasani) and Punjabi-speaking Randhir Kapoor in Bombay, India. She has an elder sister, Karisma.
Credit: Getty Images
9

of 22
Alia Bhatt
Alia Bhatt is the daughter of Mahesh Bhatt (director, producer, and screenwriter) and Soni Razdan,(film actress and director). She has one sister Shaheen Bhatt, a half sister Pooja Bhatt, and a half brother Rahul Bhatt.
Credit: Getty Images
10

of 22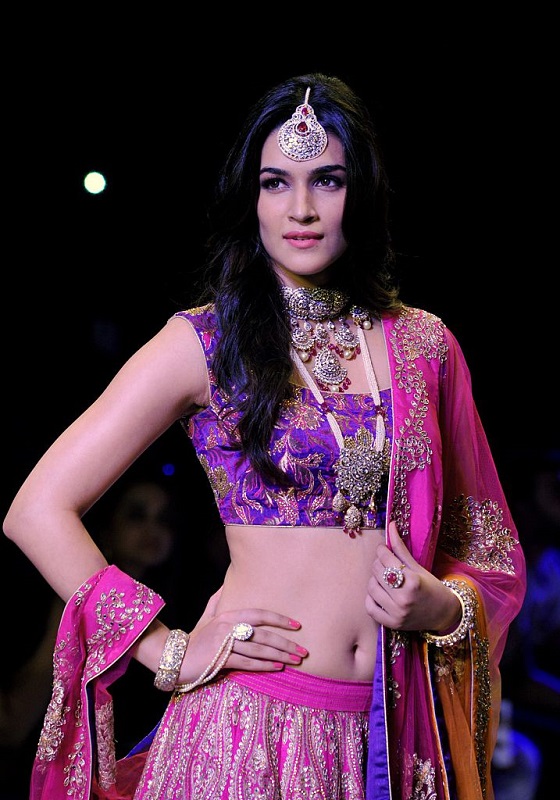 Kriti Sanon
Kriti Sanon was born in New Delhi, India to Rahul Sanon, a Chartered Accountant, and Geeta Sanon, an Associate Professor at Delhi University. She has one sibling, Nupur.
Credit: Getty Images
11

of 22
Shraddha Kapoor
Shraddha Kapoor is an Indian film actress. Before making her cinematic debut, she took up theatre studies at Boston University but dropped out after her first year to begin her acting career.
Credit: Getty Images
12

of 22
Nargis Fakhri
Nargis Fakhri was born to multi-cultural parents in Queens, New York City on 20 October 1979. She started her career as an American model, even appearing in America's Next Top Model Cycles 2 and 3 in 2004. She also posed for the 2009 Kingfisher Swimsuit Calendar.
Credit: Getty Images
13

of 22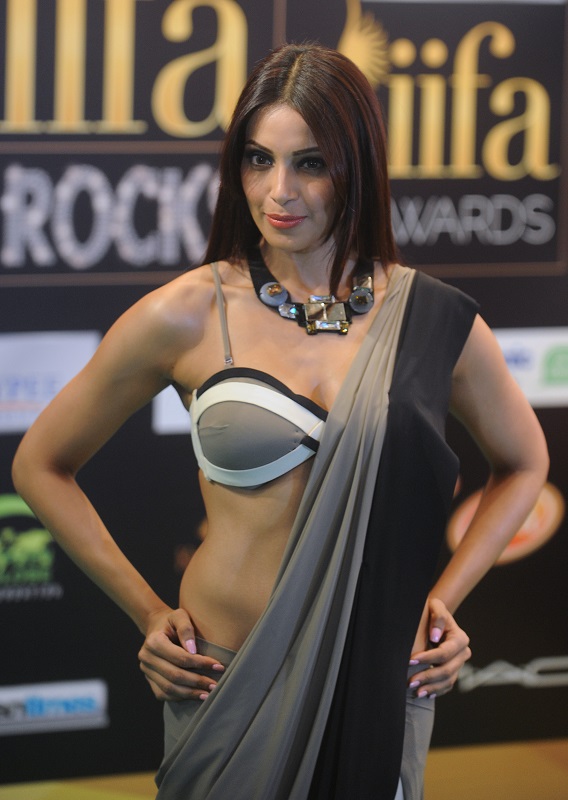 Bipasha Basu
Bipasha Basu, also known by her married name Bipasha Basu Singh Grover, is an Indian film actress and model. Primarily known for her work in Hindi films, she has also appeared in Tamil, Telugu, Bengali, and English language films.
Credit: Getty Images
14

of 22
Sonakshi Sinha
Sonakshi Sinha is the daughter of legendary Indian actor Shatrughan Sinha and Poonam Sinha and sister to Luv Sinha and Kussh Sinha. She started her career as a model and walked the ramp in the Lakme Fashion week in 2008.
Credit: Getty Images
15

of 22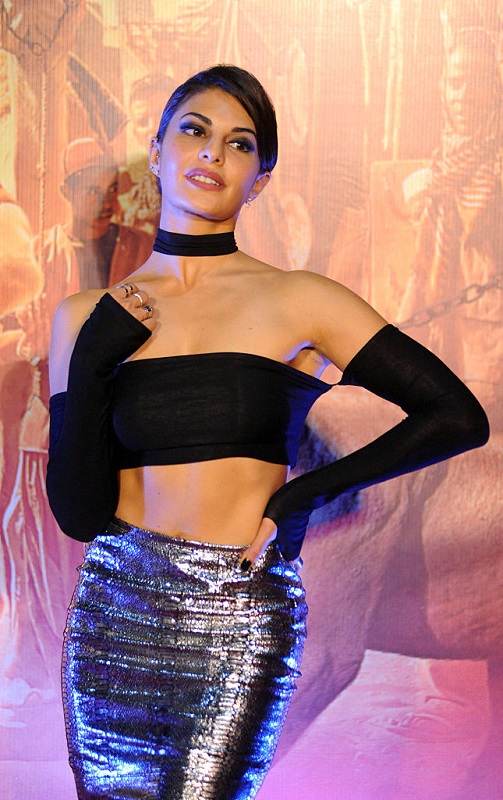 Jacqueline
Jacqueline's father Elroy Fernandez is a Sri Lankan and mother Kim is a Malaysian. She has two brothers and an older sister. Her parents moved to Bahrain when she was very young.
Credit: Getty Images
16

of 22
Huma Qureshi
Huma Qureshi born and raised in Delhi. Her father is a famous restaurant owner called Saleem's a chain of some 10 restaurants in Delhi. Her brother, Saqib Saleem is an actor and acted in Mujhse Fraaandship Karoge.
Credit: Getty Images
17

of 22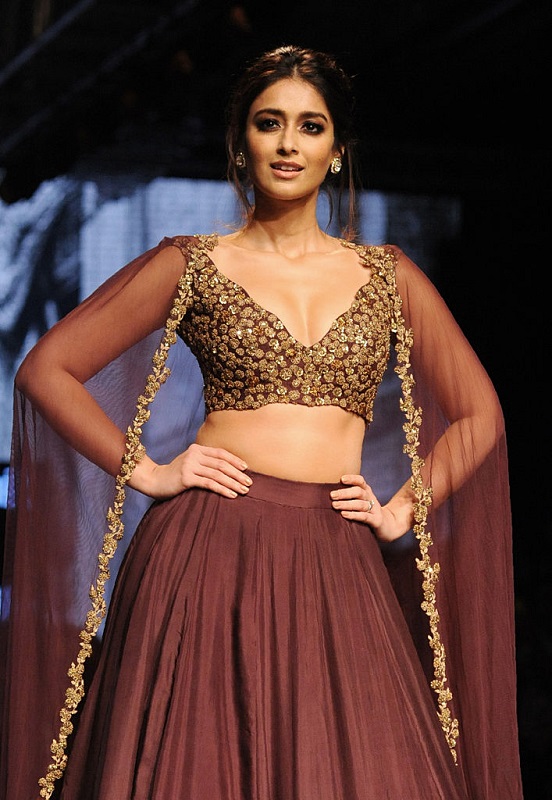 Ileana D'Cruz
Ileana D'Cruz made her debut in the Telugu film Devadasu, which became the year's first major commercial success. She debuted in Tamil with "Kedi."
Credit: Getty Images
18

of 22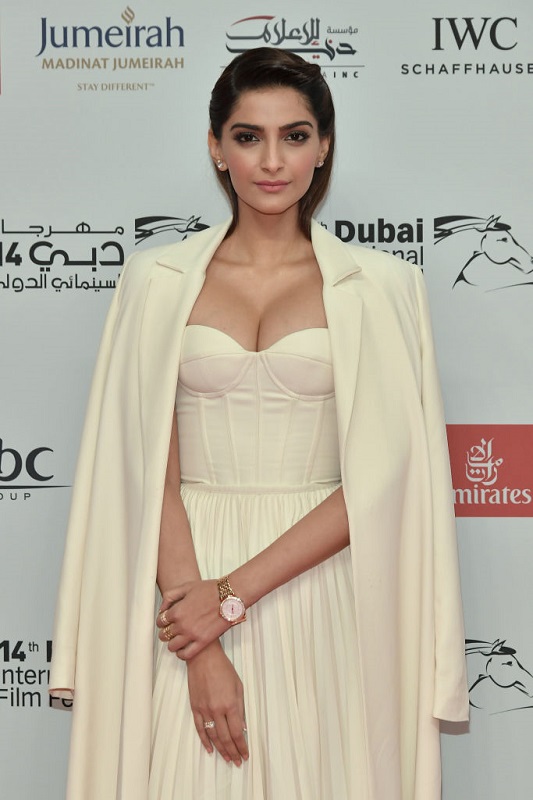 Sonam Kapoor
Sonam Kapoor comes from an established film family. She is the daughter of actor and producer Anil Kapoor and the grandchild of filmmaker Surinder Kapoor. Sonam is Bollywood royalty with immense support in the Indian film fraternity.
Credit: Getty Images
19

of 22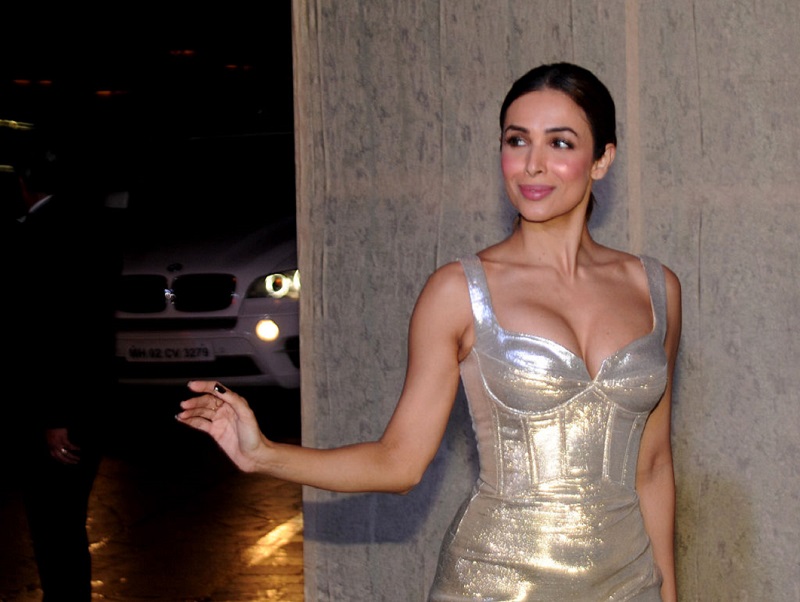 Malaika Arora
Born to a Punjabi father and Malayali Catholic mother, Malaika Arora started as an MTV VJ when MTV was launched in India. Recognizing her potential, MTV India gave her prime-time roles in their shows "Love Line" and "Style Check."
Credit: Getty Images
20

of 22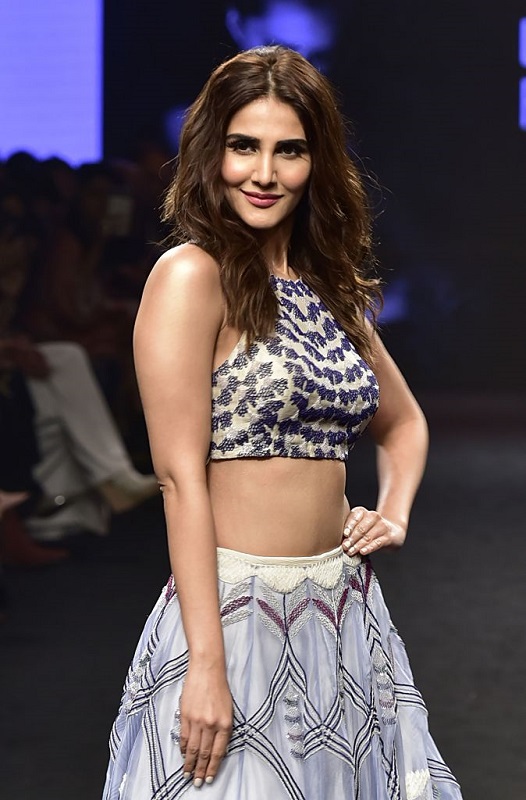 Vaani Kapoor
Vaani Kapoor(born August 23, 1988) is an Indian actress marked her debut in (2013) film's Shuddh Desi Romance.
Credit: Getty Images
21

of 22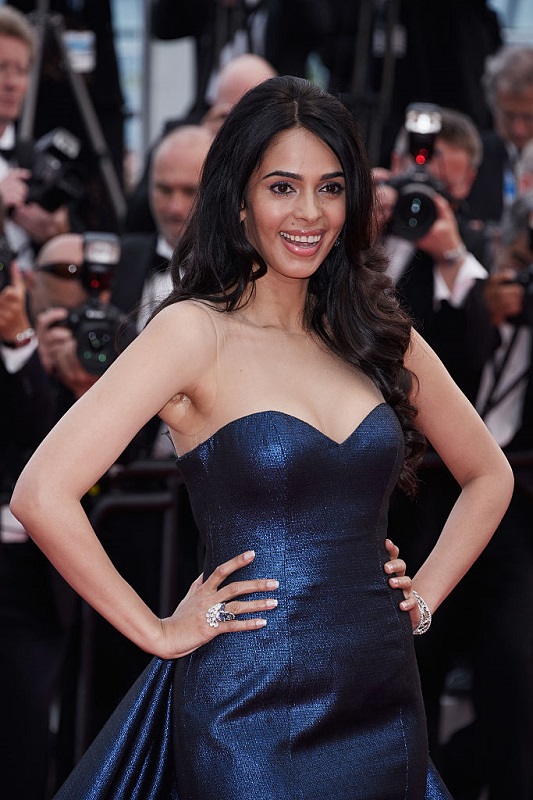 Mallika Sherawat
Mallika Sherawat was born on October 24, 1976, in Rohtak, Haryana, India as Reema Lambha. She is an actress, known for Murder (2004), The Myth (2005) and Ugly Aur Pagli (2008). She was previously married to Karan Singh Gill.
Credit: Getty Images
22

of 22
Kiara Alia Advani
Kiara Alia Advani is an Indian actress who predominantly appears in Hindi films. Making her acting debut in the 2014 comedy film Fugly.
Credit: Getty Images