1

of 3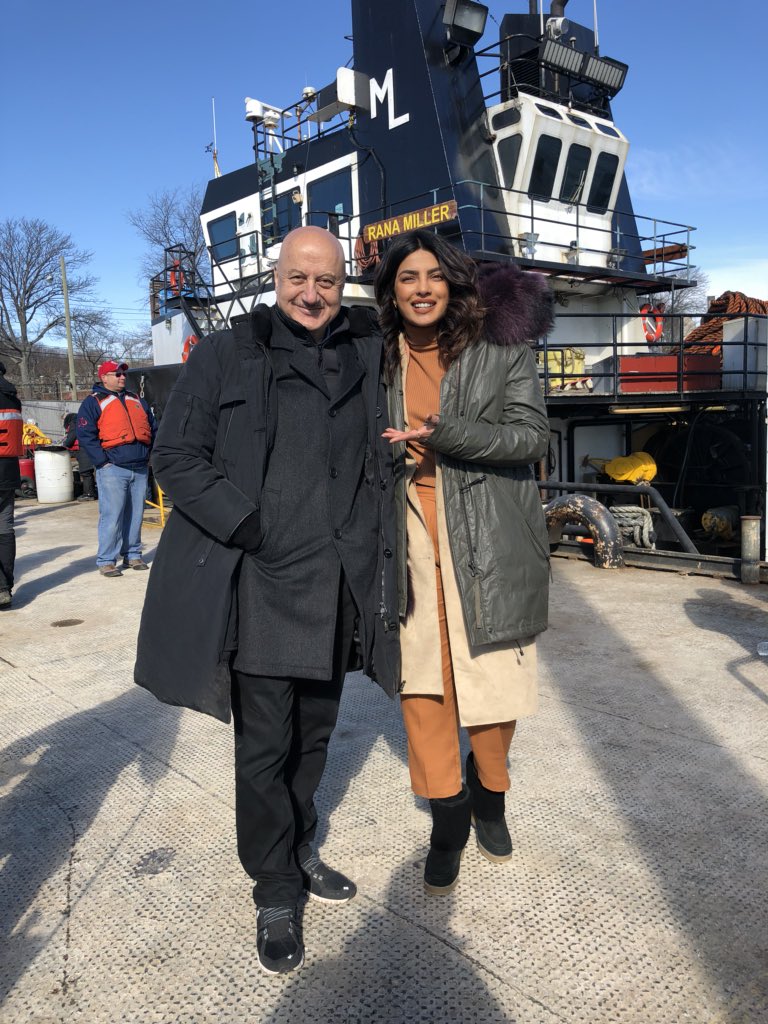 Former co-stars Anupam Kher and Priyanka Chopra had a mini-reunion on Quantico set.
Credit: Twitter/AnupamPKher
2

of 3
Actor Anupam Kher took social media and shared a picture on Twitter with the caption, "Thank you dearest Priyanka Chopra for your love & warmth. It was wonderful to come & see you on the sets of Quantico. You are a STAR. As a fellow Indian I am so proud of you and your achievements. Keep our flag flying. You are the best".
Credit: Twitter/AnupamPKher
3

of 3
Actress Priyanka responded to Anupam tweet with a message: "Thank you for dropping by Anupam Kher sir. Was absolutely wonderful to see you again. Mere desh ki khushboo.. good luck with what your here to do!! Can't wait to c u again.. soon. Xoxo".
Credit: Twitter/AnupamPKher