1

of 3 26/11 Stories of Strength
Yesterday marked the 10th anniversary of the horrific 26/11 attacks on Mumbai. Actor Amithab Bachchan partnered with The Indian Express for the third edition of '26/11 Stories of Strength' get together at the Gateway of India.
Credit: Varinder Chawla
2

of 3 26/11 Stories of Strength
He made strong points at the speech he gave establishing that terror is something that should never be bred at home, calling terrorists cowardly parasites.
Credit: Varinder Chawla
3

of 3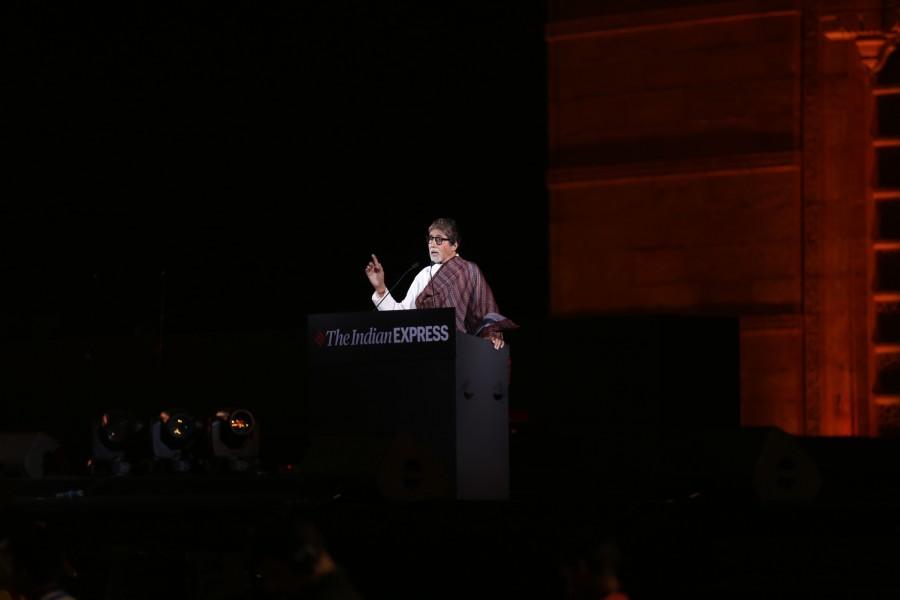 26/11 Stories of Strength
Bachchan, who was addressing a crowd at the Gateway of India at a ceremony organized by The Indian Express, said: "On this very day, at the same place last year we pledged that we would never give shelter to terror, determined that this parasite called terrorism shall never breed in our homes. Today, we want our dream to be realized, to reawaken to the power of love and of oneness."
Credit: Varinder Chawla