1

of 3 Fans of the VIVO IPL 2018 were treated to the presence of two of Bollywood's most adored Superstars – Amitabh Bachchan and Rishi Kapoor, as they took to the stage for the segment on Kent Cricket Live this Saturday the 28th of April 2018. The duo brought a fresh breath of youthful enthusiasm to the show as they reminisced about their days of cricket fever. Expressing adoration for their favourite VIVO IPL team, the duo enjoys a game of 'Kaun Banega 102 not out' joined by expert commentators Dean jones and Srikanth exclusively on Star Sports Network – the new home for VIVO IPL 2018.
2

of 3 The segment of Kent Cricket Live was aired on Saturday the 28th, April 2018 and was hosted by Arjun Pandit. The exclusive segment featuring Amitabh Bachchan and Rishi Kapoor, highlighted their upcoming movie "102 Not Out" and was aired during the pre-show of the Mumbai Indians and Chennai Super Kings VIVO IPL fixture.
3

of 3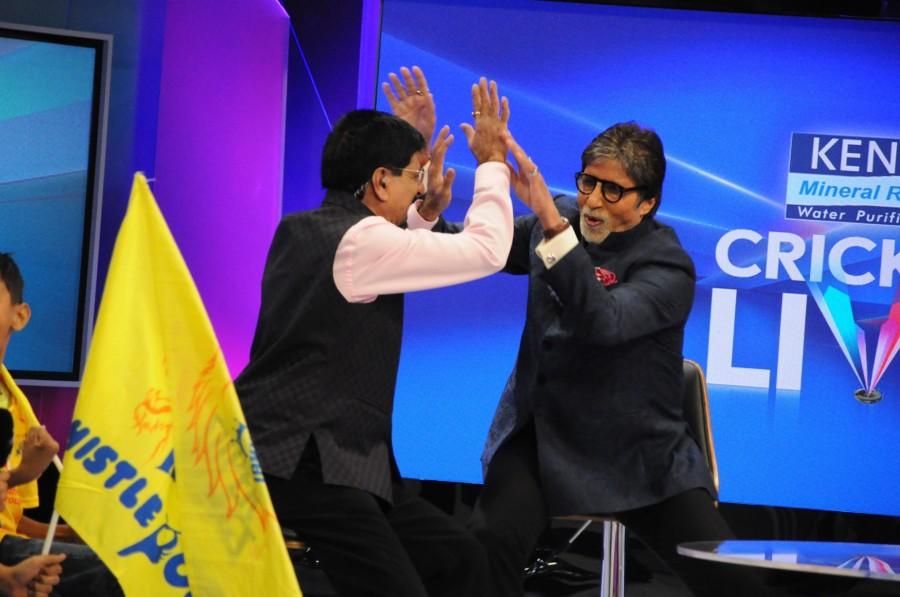 There is much more entertainment in store for VIVO IPL fans this weekend as Ranbir Kapoor makes an appearance on Kent Cricket Live during this Super Sunday's Double Header on the 29th of April 2018 to host a special show "Ranbir Ki Paathshala" exclusively on the Star Sports Network.