1

of 3
Amitabh Bachchan to welcome Indian Hockey team on KBC
Bollywood megastar Amitabh Bachchan is all set to welcome the Indian Hockey team on his quiz show titled 'Kaun Banega Crorepati'. The actor shared a picture with the players on his Twitter handle, writing, "T 2942 - Honouring the Indian Hockey Team on KBC Karmveer episode .. their dedication, their effort for the country is beyond compare".
Credit: Twitter/SrBachchan
2

of 3
Indian hockey stars shine on Kaun Banega Crorepati
Hockey team captain PR Sreejesh, Arjuna Awardee Manpreet Singh, along with some other players will be seen on KBC soon. Treating his fans, Big B also shared some other pictures from the episode.
Credit: Twitter/SrBachchan
3

of 3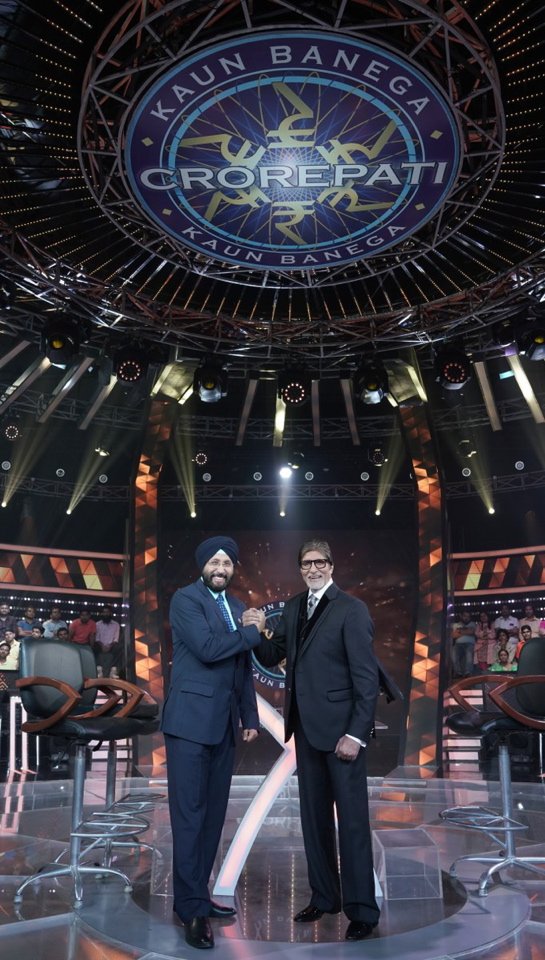 Indian hockey team shoots for 'Kaun Banega Crorepati'
On the work front, Amitabh Bachchan will be next seen in 'Thugs of Hindostan', which is based on Philip Meadows Taylor's 1839 novel 'Confessions of a Thug' and is about a gang who posed a serious challenge to the British Empire in India (then known as Hindustan or Hindostan) during the early 19th century.
Credit: Twitter/SrBachchan