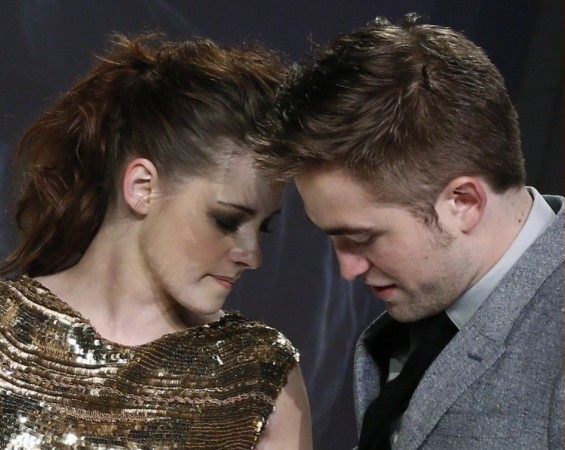 Twilight drama was one of the biggest hits and successful film series and thus it came as no surprise when the movie's props, costumes and other items were sold for a whopping price at an auction. The engagement ring worn by Kristen Stewart's character Bella Swan snapped a whopping $16,800.
Yes, you read it right. A super fan of the movie placed the highest bid for the ring worn by Stewart in 2011's Breaking Dawn: Part 1. Swan got the ring from her immortal love, Edward Cullen (played by Robert Pattinson). The ring features 69 cubic zirconia diamonds, which are not real, in an oval pave ring. The ring was expected to fetch $3,000-5,000, however, the super fan purchased it for a much higher price.
The other items that fetched astounding amounts include Edward Cullen's journal ($7,800), Bella and Edward Cullen's Chess Set (13,200), Cullen's house graduation cap display ($10,200) and Bella Swan's meadow costume ($8,400).
The auction was hosted by memorabilia company Prop Store on November 19 and 20. The event, which is now described as an auction of a lifetime, saw more than 900 pieces of memorabilia going under the hammer at the Hollywood Chinese Theatre. More than 1,000 people are said to have come to bid for more than 900 items at the auction.
"We're thrilled with the interest and participation in this exclusive auction event. The films have a global following, which was very evident with the worldwide response from bidders over the weekend," Prop Store COO Bandon Alinger said in a statement. "For Twilight fans, this auction offered an amazing opportunity to own a piece of the phenomenon and we were proud to partner with Lionsgate on the project."