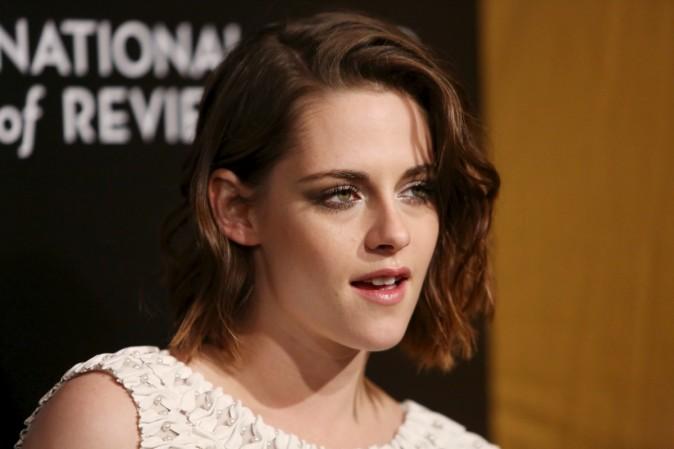 After five years Kristen Stewart appeared on The Ellen DeGeneres show and made some startling revelation. In a conversation with the show host Ellen DeGeneres, Stewart revealed that it was an "awkward" time for her when she shot for the Twilight series.
Stewart and Robert Pattinson's Twilight characters Bella Swan and Edward Cullen were loved by all, but the actress calls that an "awkward" time of her life. Talking to DeGeneres about her experience working on the Twilight series, Stewart said that she really feels uncomfortable.
"I feel like I'm looking at a college yearbook," she said when DeGeneres showed a photo of her hair extension taken during the Twilight shooting in 2011. Stewart even commented on her hair extension, saying they were "really uncomfortable."
"I don't jump right back into those memories but as soon as you see pictures, you're like 'Oh God, it's like yesterday,'" she said. Talking further about her character and role, Stewart called it an "awkward" time of her life.
"I was 17, 18, when it all went down and that was the most uncomfortable, terrible, weird thing — you're, like, 17 years old, 'Ahhh!'" she said. "At the same time it's good. It kind of forced me to stand to attention in this way, which, I didn't have that."
"When I do stuff that really scares me I feel like good stuff happens," she added.
Stewart shot to fame with the Twilight series, so when she was asked about the franchise and working on other films, she replied saying, "I've been rarely let down by following my gut and being drawn to creative endeavours that feel right without any explanation."