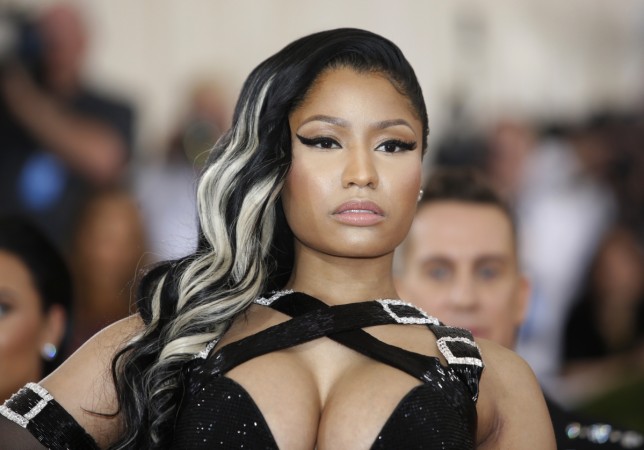 Nicki Minaj is not just famous for her catchy music, her curvaceous body also attracts a lot of media attention.
Also read: Prince William seen putting his hand on a mystery woman's waist
A few days back, Minaj posted on her Instagram page a few pictures of her in a low-cut diamond bra and latex underwear, which has attracted a lot of likes. She paired the outfit with thigh-high black boots and a few chunky gold rings.
Check out the photos below:
Another post has her rendering Celine Dion's hit It's All Coming Back To Me Now, and the Grammy singer reached out to Minaj via Twitter on Wednesday afternoon to congratulate her on the "Excellente interprétation."
"Look who hit me y'all !!!!!! It's @celinedion... wait til I tell my mother," wrote Minaj and later sent a direct note to Dion, writing, "I love you so much. thank you!!!"
The past few weeks saw Minaj in the news for her feud with fellow rapper Remy Ma. Shortly after Remy Ma released a diss track against Minaj titled Shelter, the Anaconda singer dropped No Frauds and Changed It, which became hits instantly.
No Frauds was a hit on iTunes internationally.