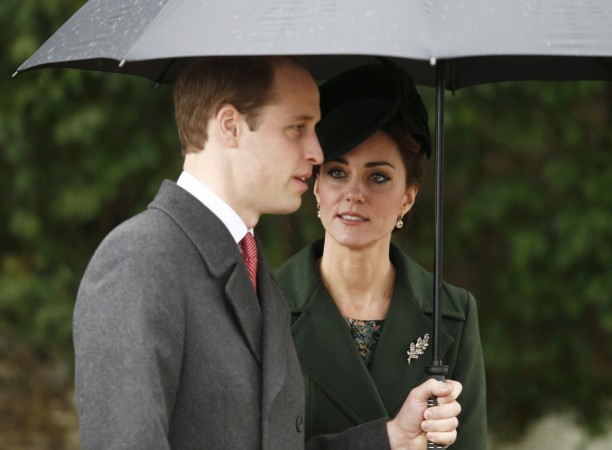 A new video from Prince William's time at the Swiss resort Verbier shows the Duke of Cambridge dancing with a mystery woman and putting his hand on her waist. The identity of the woman has not been revealed yet.
Also read: Kendall Jenner strips down and shows more skin in sizzling snapshot
The video is available on Daily Mail's website and it shows the prince putting his hands on the waist of a woman wearing a black dress. She is then seeing putting her arm on his. Another footage shows him dancing with a blond woman believed to be model Sophie Taylor, who was earlier photographed drinking with him, the media outlet reported.
Prince William has drawn a lot of flak for missing the Commonwealth Day service at Westminster Abbey for his trip to Verbier. It is believed that William left his wife Kate Middleton and his two young children at home during his weekend trip.
One skier told The Sun that Middleton wouldn't be pleased if she saw the way the royal interacted with the girls: "If I were Kate, I wouldn't be very pleased to see my husband living it up with two stunning girls. William and his pals had skied to the restaurant, while the girls came up the mountain specially to meet them. The boys ate lunch and the girls joined them for a load of drinks."
Taylor has since received a lot of negative attention for putting the prince in an awkward position by partying with him. But her boyfriend Aaron Godfellow revealed that he had given her his blessings to hang out with William.
"She's very close with her boyfriend," Sophie's mother Joni Taylor said on The Kyle and Jackie O Show. Reportedly, Godfellow had told her daughter: "Go out, you're with Prince William, have the best time. I wish I could be there, but I've gotta go to work."