Although Peter Mayhew is not playing Chewbacca in Star Wars: The Last Jedi releasing this weekend, it did not stop him to tease fans. The actor took to Twitter to take fans into a frenzy by posting a picture with the caption reading, "Star Wars leak."
The actor chose a brilliant punny way to jump on the marketing bandwagon by posting a picture of a leak with the Star Wars 8 sticker placed on it.
Also Read: Star Wars: The Last Jedi goes into outer space literally; NASA confirms
The tweet soon caught the attention of Star Wars fans and they really enjoyed the "leak". Many even participated in the pun game and tweeted some hilarious replies to his post.
"Leave it out too long and its bound to get Chewy," wrote one to which the actor responded, "Or spoil."
"This film is apparently high in fiber," replied another. "Are you and @HamillHimself doing a greatest Star Wars dork contest?" asked a fan.
While many on Twitter took this as a joke, it is unclear if the tweeted picture was just Mayhew placing one of the Star Wars stickers on the vegetable or if there is truly some Star Wars branded leeks.
Considering the Star Wars tradition of having the most bizarre merchandises, we wouldn't be shocked if these leaks really existed. For the unknown, Star Wars delved into the world of food-based marketing strategy.
From Star Wars branded bananas and oranges to cereals with the Star Wars property, the marketing team emblazoned food products with recognizable characters, making it a fun way to put the movie out.
While Mayhew just teased the leaks, fans have been curious about the film and are fetching for spoilers in every interview or post the cast and crew gives or shares. The eighth Star Wars movie has successfully kept the major plotline of the movie under wraps. Rian Johnson's directorial will pick up from where Force Awakens ended.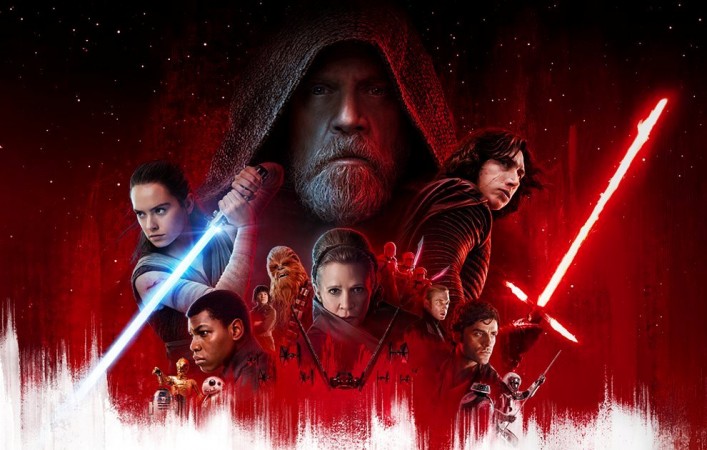 Even most of the critics have successfully provided a spoiler-free review. Star Wars: The Last Jedi releases on December 15 and has received some rave reactions from reviewers and the film stands at an impressive 93 percent on Rotten Tomatoes.