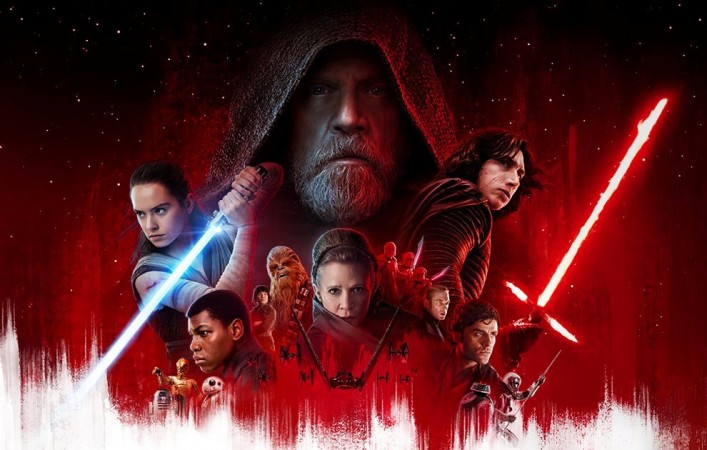 After the success of Thor: Ragnarok and surpassing $5 billion (overall) box office collections through numerous movie releases this year, Disney aims at concluding the year with the massive success of Star Wars: The Last Jedi.
Releasing in a few days across the globe, the film is set to take off from where the franchise ended in The Force Awaken. Travelling to a galaxy far, far away, fans will watch Carrie Fisher as Leia Organ one last time.
Also Read: Special OnePlus 5T Star Wars Limited Edition is coming soon and here's how it looks
Although the trailers have teased numerous possibilities and paved way for some interesting theories, Disney and Lucasfilm have successfully managed to keep the plot and spoilers under the wraps.
The secrets are spilled out on different dates in different countries. With release dates varying from one to another, Star Wars Mark Hamill took to Twitter to request fans not to spoil the movie.
Release dates:
It was previously announced that Star Wars: The Last Jedi releases on December 15 in the US. But when does it release in India? Good news, the eighth Star Wars movie releases on par with the US release in India, December 15.
However, fans should be a little cautious online as Star Wars: The Last Jedi releases on December 13 in some countries that include Belgium, Denmark, France, Italy, Netherlands, Norway, and Sweden and audience may leak plot and other crucial details.
This will be followed by Australia, Brazil, Germany, Ireland, New Zealand, Russia, Singapore, South Africa, and the UK release on December 14.
Cast:
Except for Harrison Ford's Han Solo, most of the lead cast from The Force Awakens will reprise their roles in The Last Jedi.
Hamill, Daisy Ridley, Carrie Fisher, Adam Driver, John Boyega, Oscar Isaac, Andy Serkis, Lupita Nyong'o, Domhnall Gleeson, Gwendoline Christie, and Anthony Daniels will be seen in The Last Jedi. Rian Johnson is the writer and director of this venture.
While this marks the last film featuring Fisher, who died last year following a heart attack, it is said that she was supposed to be a big part of Episode IX. The script is now being rewritten after Disney promised a CGI of Fisher will not be used.
The film runs not more than 2 hours and 30 minutes, inclusive of the end credits.
Star Wars: The Last Jedi trailer: