Former Pakistani President and military ruler Pervez Musharraf on Tuesday said that he likes the Mumbai attacks mastermind and Jamaat-ud-Dawah (JuD) chief Hafiz Saeed and is the "biggest supporter" of the Lashkar-e-Taiba. Musharraf said he likes them as these terrorist organisations and their chief aim at targeting the Indian Army in Kashmir.
Musharraf reportedly made the remarks while appearing for a TV talk show late on Tuesday night. The former military ruler is currently living in self-exile in Dubai after he was charged for treason in Pakistan.
"I'm the biggest supporter of Lashkar-e-Taiba and I know the LeT and JuD people like me," he said, while responding to a question on how the man who had once pursued the policy of "enlightened moderation" was joining hands with hardline Islamic groups.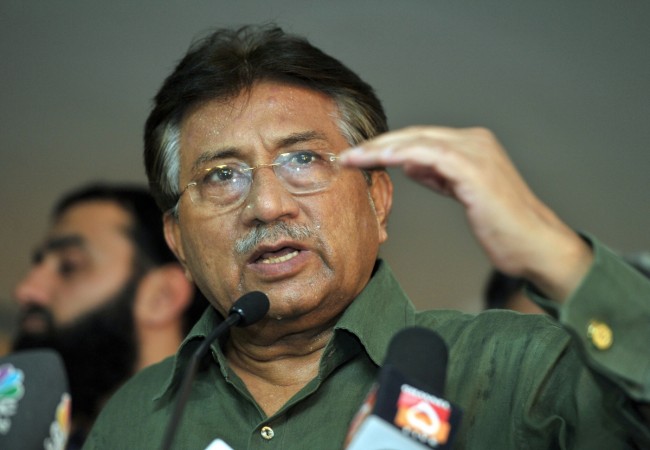 When asked about whether he likes JuD chief, Musharraf said: "Yes, I have met him, even recently...I have always been in favour of action in Kashmir, and I've always been in their favour, that in Kashmir we must pressure the Indian Army and this (LeT) is the biggest force."
Musharraf also said the LeT "was not involved" in the 2008 Mumbai attacks. The Mumbai attacks in 2008 was carried out by a 10-member LeT team, one of whom – Ajmal Kasab – was captured alive. Pakistan, in 2009, had acknowledged the conspiracy behind the attacks was hatched on its soil. Islamabad also arrested seven people for the attacks, including LeT operations commander Zakiur Rehman Lakhvi.
Saeed was designated a terrorist by the United Nations and the United States. Washington had also announced a bounty of $10 million for the banned JuD leader.
The LeT co-founder was recently released from house arrest after a Pakistan court ordered his release a few days ago. Saeed and four of his accomplices— Abdullah Ubaid, Malik Zafar Iqbal, Abdul Rehman Abid and Qazi Kashif Hussain— were detained by the Punjab government on January 31 this year for 90 days under preventative detention under the Anti-Terrorism Act 1997.