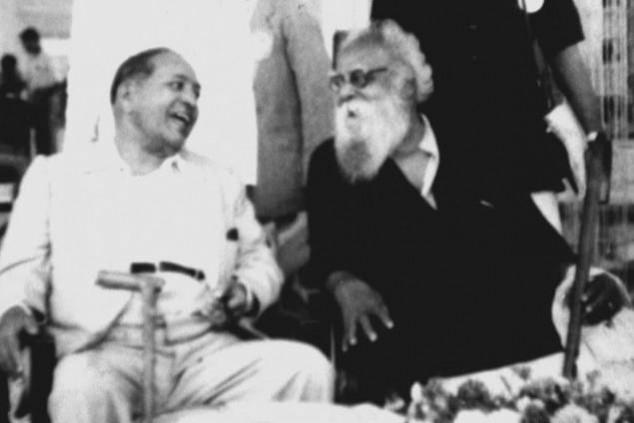 A city-based lawyer was arrested in Chennai on Monday, September 17, after he threw a pair of shoes at a statue of social reformer Periyar E V Ramasamy at Anna Salai. He is also alleged to be an office-bearer of the BJP.
The incident took place while Periyar followers, along with members of various organisations, were paying tribute to the leader on his birth anniversary. A senior police officer said the lawyer, D Jagadeesan, was arrested immediately and is being questioned now.
Promising strict action against the accused, state fisheries minister D Jayakumar said "an insult to Periyar's statue is an insult to Tamils".
According to The Indian Express, in another incident near Simson, Anna Salai, a motorcyclist threw a shoe at a Periyar statue when the members of Viduthalai Siruthaigal Katchi (Liberation Party) were paying tributes to the social reformer.
Meanwhile, a senior police officer said a similar incident was reported from Tirupur in southern Tamil Nadu, where a Periyar statue was vandalised.
"Initial probe in Tirupur also hints at the role of some BJP cadres. D Jagadeesan, who was arrested for throwing footwear in Chennai claimed that he is a BJP lawyer. An identity card seized from him confirms the same," he said, adding that further investigation to know about his actual motive. "This is because there were reports from intelligence about a conspiracy by some Hindu fringe groups to create law and order problems in Tamil Nadu," he said.
A report in The Times of India stated that DMK president M K Stalin condemned people desecrating the statues of Periyar, in a statement, Stalin said people who had thrown shoes and slippers at the statues should be punished.
However, BJP spokesperson did not respond to queries about Jagadeesan's links to the party.
Monday marks the 139th birth anniversary of Periyar, who started the self-respect movement and stood firm against social injustice and caste discrimination.