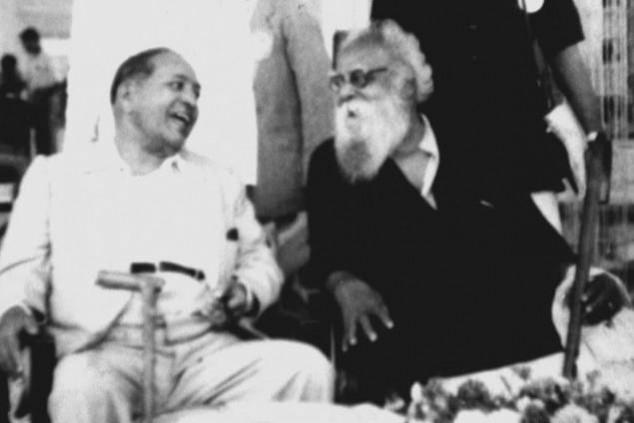 EV Ramasamy aka Periyar was at the center of attention once again on Wednesday, March 7 after two miscreants were arrested for vandalizing a statue of his in the Vellore district of Tamil Nadu.
The incident is believed to have taken place after a Facebook page connected to Tamil Nadu BJP leader H Raja called for the toppling of all statues of Periyar along the lines of a Vladimir Lenin statue being brought down in Tripura earlier this month.
Actor Sathyaraj, who played Kattappa in the Baahubali films, has slammed H Raja for the post, while the BJP leader has said the content was posted without his consent.
10 things about EV Ramasamy aka Periyar:
1. Erode Venkata Ramasamy was born to Venkata Naicker and Chinnathayee in Erode in the erstwhile Madras Presidency and modern-day Tamil Nadu in 1879. His parents were from the Balija caste in Andhra Pradesh, a merchant community. He had a brother and two sisters.
2. Ramasamy questioned Hindu mythological teachings from a very young age. He dropped out of primary school and joined his father's business at an early age, but continued his activism locally.
It was an incident in Varanasi in 1904 that turned Ramasamy heavily against Brahminism. He was turned out of an eatery in the holiest city for Hindus because he was not a Brahmin. He was stopped again as he tried to get in wearing a sacred thread: It was his mustache — something Brahmins back then rarely sported — that gave him away.
As hunger forced him to turn to the leftovers outside the eatery, he was shocked to learn that the establishment that had turned him away was run by a non-Brahmin, and a South Indian one at that.
3. Ramasamy was also a part of the Congress from 1919 to 1925. He was even elected president of the Madras Presidency Congress Committee in 1922, but left the party three years later because his efforts to get reservations in education and government jobs were defeated from within the party. Texts on his life note that he felt the Congress was working in Brahminical interests, and hence left the party.
4. Ramasamy was given the moniker "Vaikom Veeran" because he gave continuous support to lower-caste Keralites in 1924-25 during the Vaikom Satyagraha — a movement that started because the lower-caste residents of Vaikom in the erstwhile Travancore kingdom were not even allowed near the local temple. This theme of protesting against religious oppression would leave a lasting mark on his ideas and political life.
Ramasamy also joined the Self-Respect Movement — also referred to as the Dravidian movement — on the invitation of its proponent S Ramanathan, and fought for equal rights for people from lower castes. He toured British Malaya (modern-day Malay peninsula and Singapore), Europe and Russia from 1929 to 1932 to unite lower-caste Tamils and bring the Self-Respect Movement to a political platform.
Ramasamy would later in life go on to have ideological differences with the movement as its anti-Brahminism would lead to militant attacks, including one on India's last Governor-General C Rajagopalachari.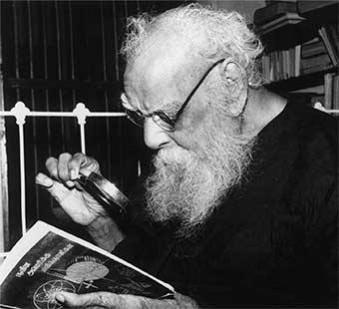 5. Incidentally, Ramasamy was at the forefront of protests when Rajagopalachari, as the chief minister of Madras Presidency, made Hindi compulsory in all government schools in 1937.
It was as part of these protests that Ramasamy first issued the call "Tamil Nadu for Tamilians." This was also the phase when he became heavily involved with the Justice Party (India), which would forever change his political identity. His social and political reforms henceforth would lead to people calling him Periyar, or "the great one."
6. Having been elected the Justice Party president in the late 1930s, Ramasamy renamed it the Dravidar Kazhagam (DK) in 1944. The DK, he declared, would have several goals, including eradication of untouchability and the establishment of Dravida Nadu, separate from the Madras Presidency.
The DK rejected all Brahminical ceremonies and anything associated with Hindi, and fought for social reform among the poor.
7. His lieutenant CN Annadurai broke away from the DK in 1944 because while Ramasamy was adamant on a separate Dravidian state, Annadurai's visions were more aligned with that of the government in Delhi at the time.
8. Ramasamy continued anti-Hindi and anti-Brahminism protests even after Independence, and burnt images of Lord Ram on the Marina beach in modern-day Chennai in 1956, and was arrested for it.
He would go on to receive a Unesco award in 1970 for his and his party's fight against superstitions, casteism and social inequalities. The citation described him as "Prophet of the New Age," the "Socrates of South East Asia" and "Father of Social Reform Movement."
9. Life on the family front was rocky for a time for Ramasamy. He was married at the age of 19 to a girl named Nagammai aged 13 then. Their daughter, born two years later, died at the age of just five months. Nagammai herself died in 1933.
10. Periyar would remarry in 1948. His second wife Maniammai was many years his junior, and this was an excuse many used to leave the DK and join the DMK.
Periyar died in 1973, and Maniammai would outlive him by five years. She was his constant political companion as he championed the cause of the Dravidar Kazhagam.