After Pepsi commercial featuring model Kendall Jenner faced widespread backlash, skin care company Nivea became the second firm in as many days to be slammed for an advertisement. Nivea's White Is Purity deodorant ad received mass criticism for promoting white supremacy.
Both Pepsi and Nivea have subsequently pulled down their controversial commercials and issued statements apologising for the "inappropriate" ads.
Why was Nivea slammed?
Nivea's White is Purity commercial, a promotional campaign for its Invisible For Black & White deodorant, was aimed at its customers in the Middle East. The ad was released on the company's Middle East Facebook page and it remained there for two days, before it was pulled down following criticism by social media users.
Also Read: Budweiser's Super Bowl LI ad Born The Hard Way sparks controversy
The ad showed a woman sitting on her bed with her back facing the camera and her dark hair flowing over her white robe. The tagline of the ad read, "Keep it clean, keep it bright. Don't let anything ruin it." The promotion was slammed on Twitter, Facebook, 4Chan and several other social media platforms following which it was pulled down. Nivea later issued an apology.
"We are deeply sorry to anyone who may take offense to this specific post. After realizing that the post is misleading, it was immediately withdrawn," Nivea said in a statement. "Diversity and equal opportunity are crucial values of Nivea."
Pepsi controversy
Pepsi too has pulled down the controversial commercial that featured Kendall after it faced intense backlash. The ad, which was a part of Pepsi's "moment campaign," was slammed on social media for the protest theme.
Fans and celebrities accused Pepsi of making a commercial ad on movements such as Black Lives Matter. After the uproar, Pepsi pulled down the ad and issued an official apology. The beverage brand even apologised to Kendall for putting her in this position.
"Pepsi was trying to project a global message of unity, peace and understanding. Clearly, we missed the mark, and we apologise. We did not intend to make light of any serious issue. We are removing the content and halting any further rollout. We also apologise for putting Kendall Jenner in this position," the official statement said.
Other controversial commercials that were pulled down
The Pepsi and Nivea commercials are not the only ones to have pushed the envelope and landed in controversies. Here are five other ads that were pulled down immediately following public outcry.
Mountain Dew
In 2013, Pepsi had to pull down a Mountain Dew commercial directed by hip-hop artist Tyler. The ad was termed as the "most racist commercial ever".
Jack & Jones
Jack & Jones had to retract their ad featuring Bollywood star Ranveer Singh in India. The ad showed Ranveer carrying a girl on his shoulder with a caption, "Don't Hold Back, Take Your Work Home."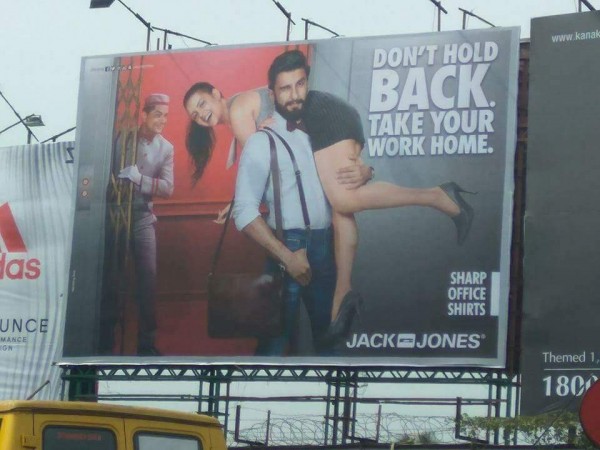 Daisy Girl ad in 1964
This political ad, released in 1964, was aired on television during incumbent United States President Lyndon B. Johnson's campaign. The commercial was aired only once and was considered crucial to the enormous victory recorded by Johnson over opponent Senator Barry Goldwater.
Nationwide's Super Bowl ad in 2015
The ad showed a young boy describing all the activities that he could not do, as he died in a home accident. Critics slammed the makers of the ad and it was banned from going on air during the Super Bowl in 2015.
GoDaddy's Super Bowl ad in 2015
The commercial, which was pulled down in 2015, showed a lost puppy finding his way back home, only to be sold off again on a GoDaddy website. Critics and animal rights activists criticised the ad and a Change.org petition was also launched, forcing GoDaddy to pull it back.