It was a proud moment for India when 18-year-old Hima Das created history by winning the gold medal in the women's 400m event at the IAAF World U20 Championships last week. Congratulations have been pouring in from people all over the country. And, Indians jumped at the first chance to defend Das when a provocative tweet by Athletics Federation of India commented on her English speaking skills.
While it was a sight to see the nation stand by the Indian sprinter and share the joyous moment in unity, a darker side was revealed in Google's most searched topics. It is natural people looked up Hima Das on Google after her historic win as the curiosity among Indians was overwhelming.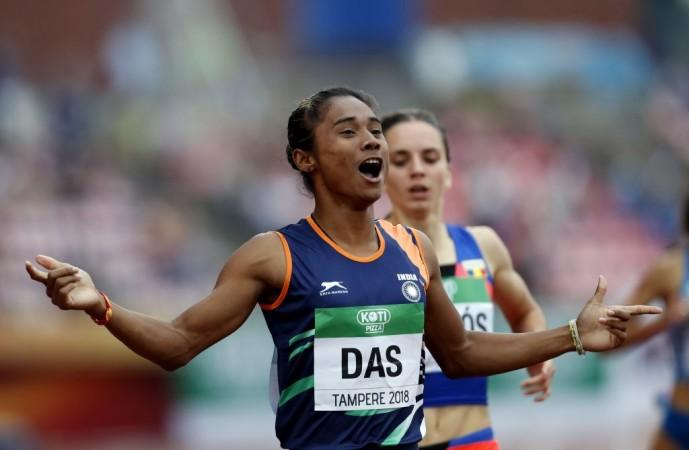 In fact, we put together a detailed piece on "Who is Hima Das?" to get Indians acquainted with the "Golden Girl." Since Google is our go-to place to learn about practically anything in the world, Hima Das-related searches skyrocketed after her historic win last week.
Google's algorithm is designed in such a way that it shows the most searched topic on top. And as it appears, the most searched topic about Hima Das is her caste. This shows the sad state of our nation. Several people have now tweeted on the issue.
Below are some reactions from people who learned that people searched for "Hima Das caste" more than anything else on Google.
This is what we indians are searching about Hima Das ... Her freaking Caste ... Sad and ashamed .. so sad that for that poor girl who made a name for herself pic.twitter.com/ssuBpr3mlQ

— koruth cherian (@koruthcherian) July 17, 2018
India is a sad sad country. A young athlete #HimaDas wins India's first gold medal at the World Junior Athletics Championships and what do her countrymen search for in Google. Her caste! Fucking Pathetic! #HimaDasGoldenGirl

— Lord Neus' (@duxFortisIndia) July 16, 2018
How people searching for 'Hima Das Caste' on Google is everything that's wrong with our society. Fans were rejoicing and internet was going crazy with everybody showering praises. But guess what many people were searching for the most? Her life story? No! sadly It was her caste! pic.twitter.com/quXeCUF6RY

— Nandan Pratim Sharma Bordoloi ?? (@NANDANPRATIM) July 15, 2018
What are your thoughts? Comment below or tag @ibtimes_india in your tweets to get featured so your voice is heard.