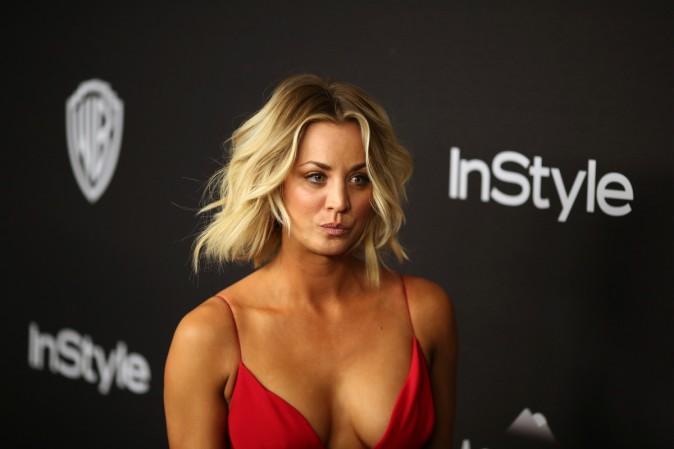 The Big Bang Theory is officially coming to an end in 2019, and for one more time, fans will get to see Mayim Bialik as Amy Farrah Fowler. Recently, she was asked to answer a particular fan theory about show's lead star, Penny (Kaley Cuoco), and for which Bialik gave a fitting reply.
In The Big Bang Theory world, Penny is shown as an outgoing person who befriends the four scientists who work at the Caltech. Over the years, the character has gone through multiple professional changes. Until season 7 of The Big Bang Theory, Penny was shown working as a waitress at the local Cheesecake Factory, meanwhile, she tried her hands on getting some acting roles in the entertainment world.
In season 8, Penny finds a job as a highly paid pharmaceutical sales representative. However, there are many fans who think that Penny is neither a waitress nor ever tried to work as an actress. Instead, she is a Russian spy who is tasked to steal secret scientific research.
There are multiple reasons why fans assume that Penny is a Russian spy. For starters, many wondered why she actually marries Leonard (Johnny Galecki) and even tolerates Dr. Sheldon Cooper (Jim Parsons). Secondly, her family name is never shown in the series; lastly, she loves vodka.
In a new Late Night Show segment, Mayim Bialik was confronted with the same fan theory that Penny is a Russian spy. The theory does not hold any meaning to Bialik but she does have an idea as to who actually started this theory.
"I know whose theory this is...President Trump!"
Moreover, these just fan theories and have never been confirmed by the show's creators.
In addition to this, Bialik recently discussed her feelings about the show's sudden cancelation. However, she extended her feelings and thoughts in a sweet video in which she is saying goodbye to the show. She reminded fans that they still have one more season before they will finally be saying goodbye, adding, "Part of me feels like, 'Oh, now I get to see what the rest of my life will look like!"
The Big Bang Theory season 12 will premiere on Monday, September 24 at 8 p.m. EST on CBS. After that, the CBS' hit sitcom will move to its regular time slot on Thursday at 8 p.m.