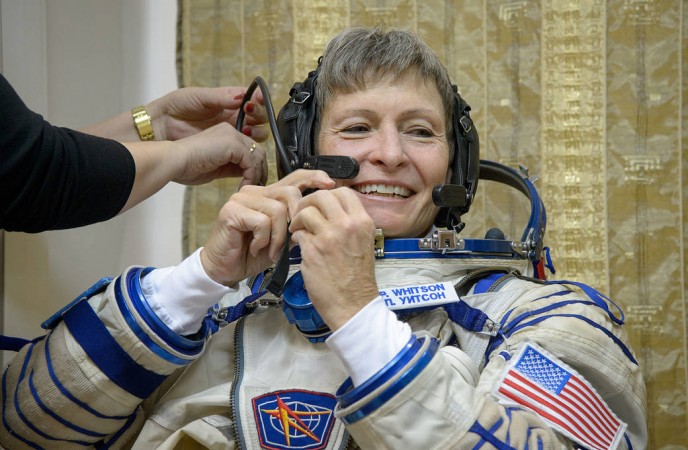 Nasa tagged the veteran female astronomer Peggy Whitson, ageing 56, as the oldest woman in space. She is the first and only woman to command the International Space Station (ISS) so far for the second time.
Whitson was accompanied by Russian cosmonaut Oleg Novitskiy and Thomas Pesquet on the Soyuz rocket, which took off on Friday, 2:20am (20:20 GMT on Thursday).
Whitson's first space visit took place way back in 2002 and so far she has spent 377 days in space and done around 40 hours of space walking which was the maximum done by a woman in space in 2012 until Sunita Williams broke the record with her 50 hours' spacewalk.
With this mission, Whitson will be breaking a 534 days' record of staying in space which was set by Jeffrey Williams, a 58-year-old astronaut.
In this mission, a variety of investigations will be carried out by the astronomers until May 2017.
Last year, this ambitious astronomer told the media in a report that: "In terms of goals for NASA before I die, we need to be living on Mars. And I might not live that long, so they better get with it!" as stated by the Telegraph.
This astronaut added another feather in her cap after she participated in a campaign called #DisruptAging which is conducted by a non- profit organization called AARP, as reported by Space.com.
This female astronaut spoke about the benefit of her experience and age in her astronomical career, which makes her feel strong as an astronaut; but the same reasons scare her too. She didn't know if she would be accepted for another spaceflight for the next mission after Expedition 16, which took place in July of 2007.