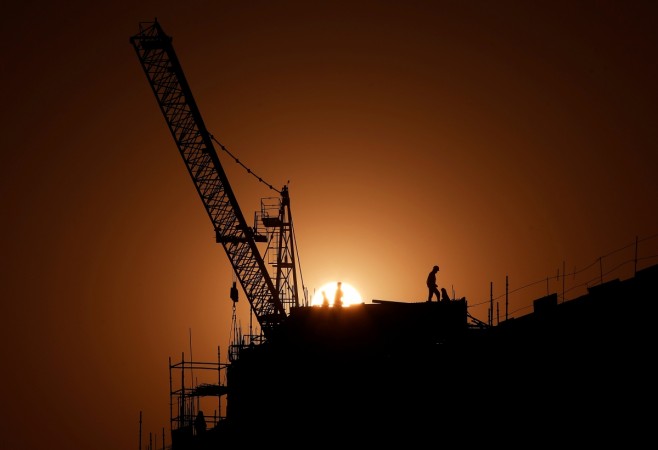 Private equity (PE) inflows into India's residential sector may get a fillip in the coming months, thanks to three factors: demonetisation, the new regulatory act (RERA) and high debt of developers limiting the scope for further borrowing. The current investment of about $2.8 billion is set to increase significantly in the near future, says consultancy firm JLL India.
"...through the implementation of RERA (Real Estate [Regulation and Development] Act) and demonetisation, the government has worked towards removing all major inconsistencies in the system. While the real estate business has currently taken a step back due to these, it will set a very strong foundation for long-term growth. Equity investments at such times can work extremely well for long-term investors," Anuj Puri, chairman and country head, JLL India, said in a note.
"With limited scope for further leverage, developers will be open to providing good entry points to the long-term equity investors. While a few equity-related risks would continue, attractive entry points will provide a higher margin of safety to equity investors," he added.
Some of the developers who have received PE funding include RMZ, Godrej Properties, Mahindra Life Spaces, Piramal Enterprises, Shapoorji Pallonji Group and Tata Realty & Infrastructure.
The cumulative PE deal value in 2015, including real estate, infrastructure and smaller deals, rose 51 percent to about $23 billion when compared to $15.2 billion in 2014, according to Bain & Co.'s India Private Equity Report 2016.
On Monday, the BSE Realty plunged 3.61 percent, even though the BSE Sensex lost 0.9 percent.
In a note on November 11, India Ratings had identified real estate as one of the sectors that would be hit hard due to demonetisation.
"The key segments of the economy where cash transactions play a vital role are real estate/construction, gold and the informal sectors. The role of cash transaction in case of real estate and gold is mostly dubious," the rating agency had said in its note.