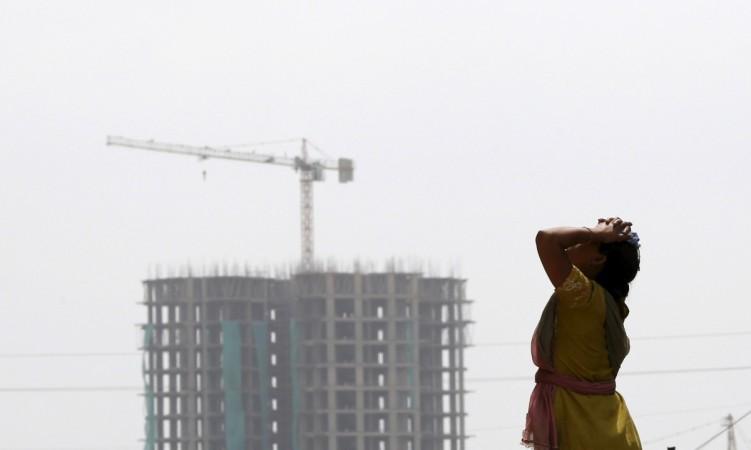 The expected slump in home buying is likely to impact the credit profiles of most real estate companies in India and could not have come at a worse time for the industry already reeling under increasing unsold properties and high prices, according to ratings agency Fitch.
"We expect the credit profiles of most homebuilders to weaken as slower sales could mean cash collections will lag construction commitments. This would be particularly true for companies that have aggressively expanded their land banks in the last two years, using cash collections from previously sold properties," Fitch Ratings said in its outlook report released on Wednesday.
The real estate sector is widely known to be a haven for those with undisclosed income, also known as black money on which Prime Minister Narendra Modi did a 'surgical strike' on November 8 by demonetising high-denomination currencies.
"Property and gold are popular instruments for investing undeclared income in India's large cash-based economy. The demonetisation comes at a time when property demand in India had slowed due to rising unsold inventory and high prices," Fitch said.
The agency's report covered seven developers in the residential construction space. The credit profiles could improve if there is a pick-up in home buying on falling property prices and a steady decline in unsold properties.
The Fitch report said that Indiabulls Real Estate Limited (IBREL) and Lodha Developers are in for hard times, given their high debt (IBREL's leverage stood at 55 percent at end-June 2016 and Lodha's at 84 percent).
The BSE Realty index has slumped 13.62 percent since November 8 closing of 1,475 to 1,274 (at around 1 pm on November 30). If one were to take the November 21 closing of 1,180, the drop is 20 percent.
On Wednesday (November 30), IBREL was trading at Rs 69, Godrej Properties at Rs 299, DLF at Rs 114, Prestige Estates at Rs 155, Sobha at Rs 248 and Puravankara at Rs 41 on the BSE.