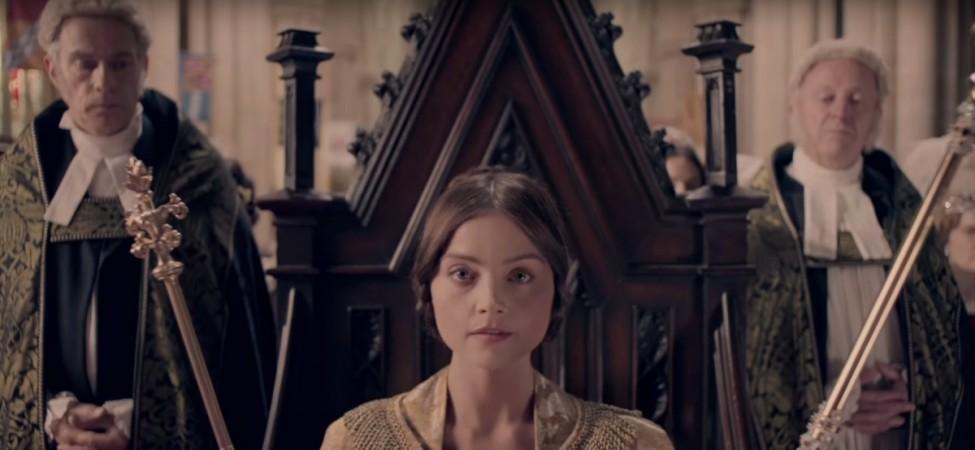 In the past few days, several period dramas revolving around British monarchy have hit the small screen. It all started with E!'s The Royals, followed by Netflix's The Crown, and now PBS's Victoria.
Also read: Netflix The Crown: Show's creator announces when Princess Diana will enter the show
Victoria-premiered on Sunday- revolves around the life and reigning period of Queen Victoria. The eight-episode mini-series follows the transmission of a young princess (played by Jenna Coleman) to a powerful queen. The period drama is a true story based on the life of Queen Victoria, beginning from the moment of her coronation in 1837.
Plot:
The series depicts Queen Victoria's reigning tenure, one of the longest reigning monarchs (61 years) of the British imperial history. The drama shows teenage princess Alexandrina (Queen Victoria's birth name) who literally plays with dolls. But as soon as she ascends the throne at a tender age of 18 after her uncle's death, she slowly starts to look the part. Queen Victoria is advised by her Prime Minister, Lord Melbourne (Rufus Sewell), for whom she develops a romantic interest later. Lord M, as Victoria calls him affectionately, becomes her intense crush as days passes by. Later, she will be romantically involved with Prince Albert (played by Tom Hughes, who's character is quite akin to Pride and Prejudice's Mr. Darcy). Eventually, the couple will get married. However, Queen Victoria and Prince Albert happen to be first cousins.
Cast and Performance:
Queen Victoria, played by Jenna Coleman does not resemble the original queen much but she portrays the transformation from a young princess to Queen Victoria quite beautifully. Lord Melbourne, played by Rufus Sewell, is perfectly charming in a non-villainous way. Queen Victoria's mother, the Dutchess of Kent, is played by Catherine Flemming. Her uncle, King Leopold of Belgium is portrayed by Alex Jennings, who also happened to play Queen Elizabeth II's uncle in The Crown.
The 'Royal' connection:
The British monarchy remains a very influential institution of all time. Queen Victoria was the longest reigning monarch in the British imperial history. Queen Victoria was the great-great-grandmother of Queen Elizabeth II.
The royal family seemed not so "unhappy" with the series as it already has been aired in the UK last year. According to a Deadline report, Victoria's creator and writer Daisy Goodwin said, "I know people who know people who've said things," while asked about if she's heard anything from the royal family regarding the show.
Comparison with The Crown:
Although Victoria was broadcasted in the UK before Netflix's The Crown, The Crown seemed to be more compelling than this show. The Crown's script is pretty strong and contains scandalous truths that appeal to a larger audience. Meanwhile, The Crown reportedly has a budget of £4 million ($4.9 million) for an episode, whereas Victoria has a budget of £1.2 million ($1.5 million).
Based on true stories, the series is much different from Downton Abbey- the show it replaced. Downton Abbey was scandalous, but Victoria has much more to offer. According to a Forbes report, Victoria's first season consolidated in the U.K. at an average of 7.7 million viewers – just over 20% lower than Downton Abbey's first season.
Victoria airs every Sunday at 9 pm EST on PBS.