India's top-ranked shuttlers stole the show at Premier Badminton League (PBL) season four auction, which was held in New Delhi on Monday.
Olympics medalists PV Sindhu and Saina Nehwal along with Kidambi Srikanth and HS Prannoy got the highest bids and were sold for Rs 80 lakh each.
Rio Olympic gold medalist and reigning world champion Carolina Marin also fetched Rs 80 lakh while Denmark's former world number one Viktor Axelsen, South Korea's Sung Ji Hyun and men's doubles great Lee Yong Dae were also sold for Rs 80 lakh.
With the inclusion of Bollywood actress Taapsee Pannu-owned Pune 7 Aces in the league, the upcoming edition, starting December 22 will see nine teams battling for glory.
143 players, including several Olympic medalists, from 23 countries were part of the auction pool. Each team had a total purse of Rs 2.6 crore (Rs 260 lakh) and only Mumbai Rockets and Awadhe Warriors used up the entire amount.
Homecoming for Sindhu, 'unsold' Saina snapped up by North Eastern Warriors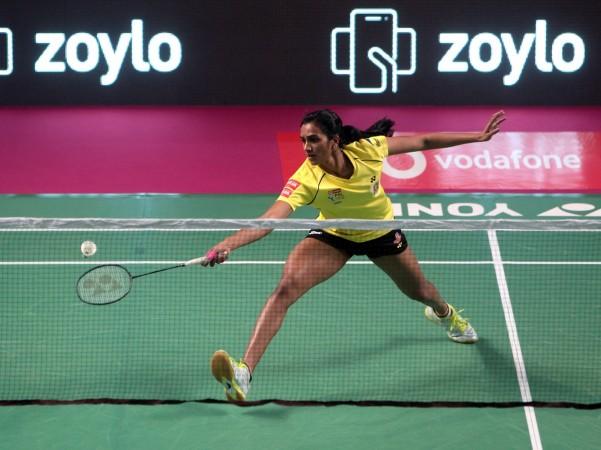 The biggest story of the day was Sindhu's move from former champions Chennai Smashers to holders Hyderabad Hunters.
Quite a few eyebrows were raised when Nehwal, one of the icon players, went unsold in the first round. However, the former Awadhe Warriors star was snapped by North Eastern Warriors for Rs 80 lakh.
Bengaluru Raptors snapped up top-ranked Indian men's singles shuttler Kidambi Srikanth and Sai Praneeth for Rs 80 lakh and Rs 42 Lakh respectively.
South Korean star Son Wan Ho will be leading Awadhe's campaign in the upcoming season as the franchise bought him for Rs 70 lakh.
Chennai Smashers, who let go off Sindhu, will bank on Sung to deliver the goods. They have also retained superstar mixed doubles pairing of Gaby and Chris Adcock.
Former world number six and Nehwal's boyfriend Parupalli Kashyap was bought by Chennai for Rs 5 crore.
Delhi Dashers will have Prannoy and Indonesia's Tommy Sugiarto, who has been snapped up for Rs 70 lakh.
Nehwal, at North Eastern Warriors, will be joined by China's Tian Houwei and Thailand's promising Tanongsak Saensomboonsuk.
Taapsee Pannu's Pune team snaps up Carolina Marin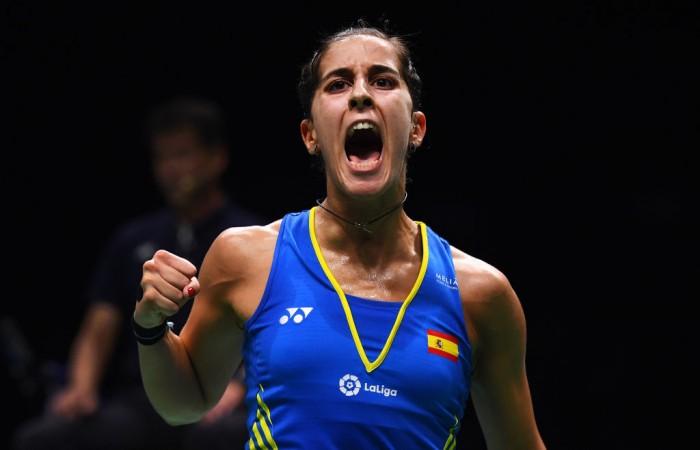 Meanwhile, Marin will lead newbies Pune's campaign with Tapsee's boyfriend Mathias Boe also in the team.
Former junior world number one Lakshya Sen went to Pune for Rs 11 lakh after making himself available for the star-studded league for the first time.
PBL 4 - Full squads
Ahmedabad Smash Masters
Total money spent Rs 2.59 crore
| | |
| --- | --- |
| Player | Price (in Rs lakh) |
| Viktor Axelsen (Denmark) | 80 |
| Anoushka Parikh | 3 |
| Sikki Reddy | 29 |
| Satwiksairaj Rankireddy | 52 |
| Lee Chun Hei (Hong Kong) | 18 |
| Kidambi Nandagopal | 1 |
| Kirsty Gilmour (Switzerland) | 26 |
| Vaishnavi Bhale | 1 |
| Darren Liew (Malaysia) | 33 |
| Sourabh Verma | 16 |
Awadhe Warriors
Total money spent Rs 2.6 crore
| | |
| --- | --- |
| Son Wan Ho (South Korea) | 70 |
| Ashwini Ponnappa | 32 |
| Mathias Christiansen (Denmark) | 37 |
| Lee Yang (Chinese Taipei) | 31 |
| Beiwen Zhang (USA) | 39 |
| Lee Dong Keun (South Korea) | 36 |
| Sanyogita Ghorpade | 1 |
| Gurusaidutt | 7 |
| Rasika Raje | 2 |
| MR Arjun | 5 |
Bengaluru Raptors
Total money spent: Rs 2.55 crore
| | |
| --- | --- |
| Kidambi Srikanth | 80 |
| Mohd Ahsan (Indonesia) | 42 |
| Hendra Setiawan (Indonesia) | 42 |
| Sai Praneeth | 42 |
| Mithun Manjunath | 2 |
| Lauren Smith (England) | 20 |
| Sanjana Santosh | 2 |
| Marcus Ellis (England) | 20 |
| Vu Thi Trang (Vietnam) | 9 |
| Nygun Tien Minh (Vietnam) | 6 |
Chennai Smashers
Total money spent: Rs 2.41 crore
| | |
| --- | --- |
| Sung Ji Hyun (South Korea) | 80 |
| Gabby Adcock (England) | 36 |
| Rutaparna Panda | 2 |
| Chris Adcock (England) | 54 |
| Sumeeth Reddy | 10 |
| Saili Rane | 1 |
| Rajiv Ouseph (England) | 24 |
| Parupalli Kashyap | 5 |
| Or Chin Chung (Hong Kong) | 15 |
| Chong Wei Feng (Malaysia) | 14 |
Delhi Dashers
Total money spent: Rs 2.58 crore
| | |
| --- | --- |
| HS Prannoy | 80 |
| Tommy Sugiarto (Indonesia) | 70 |
| Chai Biao (China) | 42 |
| Wang Sijie (China) | 15 |
| Maneepong Jongjit (Thailand) | 23 |
| Harika V | 1 |
| Evgeniya Kosetskaya (Russia) | 5 |
| Vignesh Devlekar | 1 |
| Chirag Sen | 1 |
| Lee Chia Hsin (Chinese Taipei) | 20 |
Hyderabad Hunters
Total money spent: Rs 2.58 crore
| | |
| --- | --- |
| PV Sindhu | 80 |
| Eom Hye Won (South Korea) | 27 |
| Kim Sa Rang (South Korea) | 45 |
| Bodin Issara (Thailand) | 21 |
| Sai Uttejitha Rao | 1 |
| Lee Hyun il (South Korea) | 60 |
| Arun George | 1 |
| Meghna J | 3 |
| Mark Caljouw (Netherlands) | 7 |
| Rahul Yadav | 3 |
Mumbai Rockets
Total money spent: Rs 2.6 crore
| | |
| --- | --- |
| Lee Yong Dae (South Korea) | 80 |
| Pia Zebadiah (Indonesia) | 15 |
| Kim Gi Jung (South Korea) | 45 |
| Sameer Verma | 42 |
| Shriyanshi Pardeshi | 1 |
| Anders Antonsen (Denmark) | 55 |
| Kuhoo Garg | 2 |
| Manu Attri | 18 |
| Pratul Joshi | 1 |
| Anura Prabhudesai | 1 |
North Eastern Warriors
Total money spent: Rs 2.52 crore
| | |
| --- | --- |
| Saina Nehwal | 80 |
| Kim Ha Na (South Korea) | 40 |
| Yoo Yeon Seong (South Korea) | 49 |
| Tanongsak Saensomboonsuk (Thailand) | 20 |
| Tian Houwei (China) | 32 |
| K Maneesha | 1 |
| Liao Min Chun (Chinese Taipei) | 20 |
| Dhruv Kapila | 1 |
| Siril Verma | 3 |
| Rituparna Das | 6 |
Pune 7 Aces
Total money spent: Rs 2.46 crore
Carolina Marin (Spain)
80
Chirag Shetty
14
Mathias Boe (Denmark)
50
Vladimir Ivanov (Russia)
17
Line Kjaersfeldt (Denmark)
31
Lakshya Sen
11
Brice Leverdez (France)
20
Sony Dwi Kuncoro (Indonesia)
10
Ajay Jayaram
10
Prajakta Sawant