Reigning Olympic champion Carolina Marin led Hyderabad Hunters to their maiden Premier Badminton League (PBL) title on Sunday, January 14 in front of their home crowd at the Gachibowli Stadium in Hyderabad.
The Hunters defeated Viktor Axelsen-led Bengaluru Blasters 4-3 in the final tie to clinch glory. Marin helped level scores at 3-3 in the fourth rubber of the tie by beating Kirsty Gilmour of the Blasters in straight games.
The mixed doubles pairing of Satwiksairaj Rankireddy and Pia Bernadeth then defeated Sikki Reddy and Kim Sa Rang of the Blasters to help the home team emerge victorious on the big night.
Axelsen demolishes Praneeth
Earlier in the day, world number one Axelsen demolished Sai Praneeth to win his Trump match and give Bengaluru Blasters a crucial edge.
In front of a packed house that cheered the home team, the reigning world champion played with authority and won over the home fans the crucial trump and the third match of the encounter 15-5, 15-10.
The Hunters began on the back foot, with their Men's Doubles pair of Markis Kido & Yoo Yeon Seong failing to get into their groove and losing the first point.
They found the Blasters' Mathias Boe & Kim Sa Rang too hot to handle and gave in 0-2 without much of a fight. The stout Kido, who had controlled the game from the back of the court, just couldn't make his powerful smashes work.
It didn't help that his understanding with his partner Yoo Yeon was not top notch, allowing their opponents to exploit vast open spaces in the court.
Lee Hyun Il clinches crucial win for Hunters
The Hunters came back into the tie strongly, with their Trump player Lee Hyun Il coming up with a near immaculate game. The Korean was calm personified, dictating the pace and tone of the match to beat Subhankar Dey 2-0.
Lee Hyun, a southpaw, defended brilliantly, receiving everything that Subhankar threw at him. He kept the rallies going long until he found the perfect shot to finish off the point.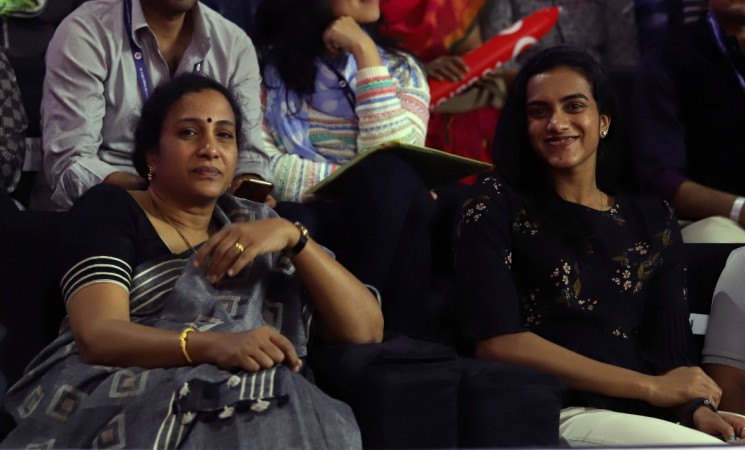 He shot away to a 4-2 and 8-5 lead even as Subhankar was trying to figure him out. Lee Hyun rode on the momentum to take the opening game 15-7.
The Korean fell behind at the start of the game, making a few unforced errors. He, however, fought back from 0-2 and 1-4 down to jump into the lead at 6-4. He seemed to be cruising at 9-6 but his concentration wavered and he gave away a couple of easy points.
Subhankar took advantage of the lapses to catch him at 10-10. Lee Hyun inched ahead 12-10 but saw him by his side at 13-13 again. But he produced two winners to seal the game and match 15-13.
RESULTS
Bengaluru Blasters 3-4 Hyderabad Hunters
Men's Doubles: Mathias Boe-Kim Sa Rang bt Markis Kido-Yoo Yeon Seong 15-9, 15-10
Men's Singles: Subhankar Dey lost to (T) Lee Hyun Il 7-15, 13-15
Men's Singles: Viktor Axelsen bt Sai Praneeth 15-8, 15-10
Women's Singles: Kirsty Gilmour lost to Carolina Marin 15-8, 15-14
Mixed Doubles: Kim Sa Rang/Sikki Reddy lost to Satwiksairaj/Pia Bernadeth 15-11, 15-12