Not often we see a group of shuttlers from the sidelines cheering for the ones on the court during badminton games at the international level. The sidelines have always been dominated by tense faces of coaches and support staff.
However, at Premier Badminton League (PBL) matches in India, the shuttlers have the license to take up the role of cheerleaders at dugouts that are only a few meters away from the court.
Also read: Lin Dan-Lee Chong Wei rivalry cannot be emulated: World champion Viktor Axelsen to IBTimes India
The television cameras often zoom into the dugout to capture the chants, the wild celebrations and tense faces. In an individual sport like badminton, there is a sense of oneness when it comes to franchise-based leagues.
As it turns out, PV Sindhu seems to have mastered the art of being a "nice" teammate as well.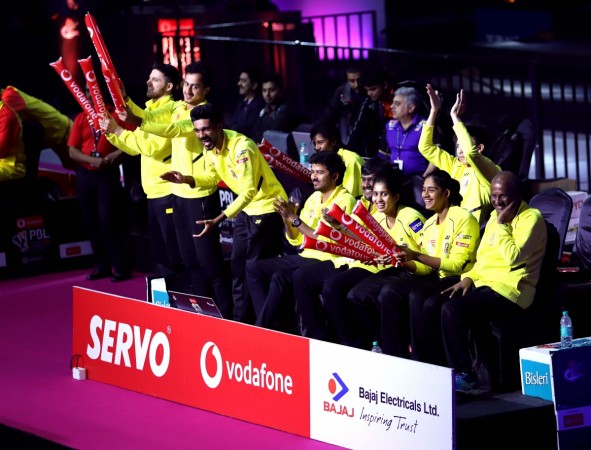 The Rio Olympic silver medallist has been a bundle of energy at the Chennai Smashers' dugout over the last three seasons of the multi-city badminton league in the country. Not only she gets the job done on the court but also aces the role of a cheerleader when it comes to motivating her teammates.
World number 24 Brice Leverdez, who is part of the Chennai-based franchise, spoke to International Business Times, India last week about how Sindhu comes across as a teammate and his PBL experience.
Also read -- From "Sachin, Sachin" to "Sindhu, Sindhu": How PBL star PV Sindhu wooed the Chennai crowd on Saturday
The Frenchman, who clinched one of the biggest wins of his career against Lee Chong Wei in the first round of World Championships 2017, also spoke about European badminton scene, the new-found consistency of Indian shuttlers among others.
Here are the excerpts from the interview:
IBT: How has your PBL experience been so far?
Leverdez: It's very different because we normally we play for ourselves at the international level. Playing for a team is always different. Even different than playing for your national team. Different expectations, different crowd and a good show is put up here. Playing in PBL is an enjoyable experience.
The team is supporting you. They [teammates] are very close to you. You can make noise, you can be loud. The rules are making it even more fun -- the Trump match, the hawk-eye challenges. It's really nice to play here.
IBT: How is the experience of travelling to multiple cities in India? What have you learnt?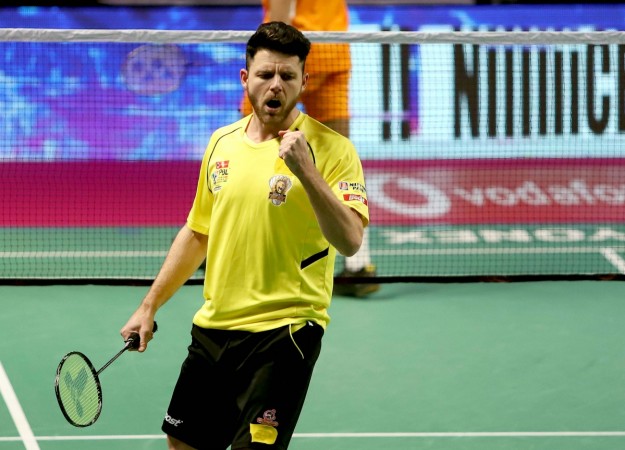 Leverdez: We can't really visit anything. We don't have so much time. When we don't have matches, we do training and take rest. It's hard to learn more about every city we are going. But we can have an idea about the people, the atmosphere and the pollution. It's interesting.
IBT: Can you shed light on team building activities in Chennai Smashers?
Leverdez: Nothing specific. We did not have team building activities. But sometimes we play FIFA together, play cards. That's mostly what we do when we are together. We like to talk a lot.
IBT: How is playing alongside PV Sindhu? How does she come across as a teammate?
Leverdez: She is a great teammate to have. I knew her before PBL, we get along very well.
She is a very nice person, she is outspoken and open-minded. You can talk about anything to her. She likes to laugh a lot. I am also a big laugher. We like to enjoy. She is always supportive and always gives her best no matter what.
Also, she has been arranging quite a few things for us. She is now the localite and we're not, so she helps us out a lot. She is maybe one of the best teammates I have had so far.
IBT: What are your thoughts on the restructured international calendar?
Leverdez: It is pretty packed. But it has one point which is better than before. They have two big spots where there is nothing. In August, we have nothing much and also between All England and European Championships, there is a window of almost of one and half months. I like to plan a 7-10 day holiday.
At least, I know where I can get my holidays. Earlier I used to skip tournaments to get holidays.
IBT: Thoughts on the win over Lee Chong Wei in World Championships first round?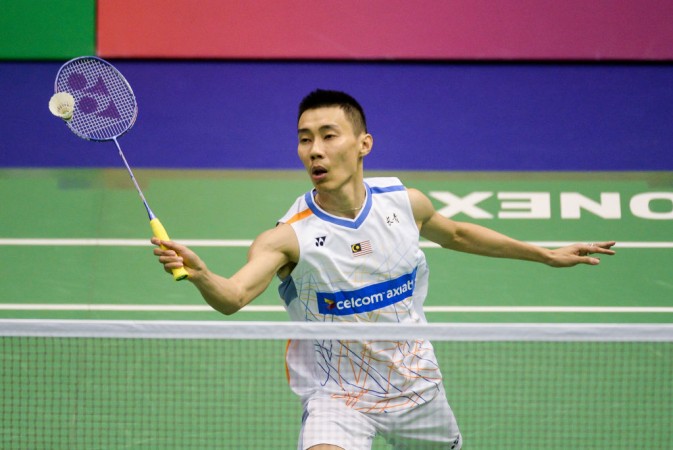 Leverdez: Even before the first match, I had a good feeling about it. I was practising only for that match even before the worlds. I was working hard for one-and-a-half months, building up my body, my mind only for that match. I was mentally ready.
I was very relaxed. I was basically enjoying myself on the court. I think Lee Chong Wei was very stressed. The match got intense. It was fun.
IBT: What are your thoughts on India badminton players' consistent performances in 2017?
Leverdez: It was impressive to see how they performed. It's good to have multiple players at a good level. So it means the work done at the academies across the country is really good.
I am not surprised. There are good former players with their own academies. The younger generation is able to learn from their experiences and get good technical advice. It's an impressive atmosphere.
IBT: Can you tell us a bit about the European badminton scene?
Leverdez: European badminton has to catch up with Asian badminton. However, more and more good players are coming up.
We need to structure Badminton Europe better to build a stronger pool of European players. Right now, it's just about a few individuals.
In Europe, we don't have enough academies. We don't have many former players, who are helping the newer ones.
Also, it's not as easy as it is her to set up academies in Europe. It's harder to get people to join the academy when they are very young.
In Asia, since badminton is a big sport, parents are willing to send their children to academies at a very young age. However, in France it's hard for the parents, they might consider football or tennis. We still have a lot of work to do.