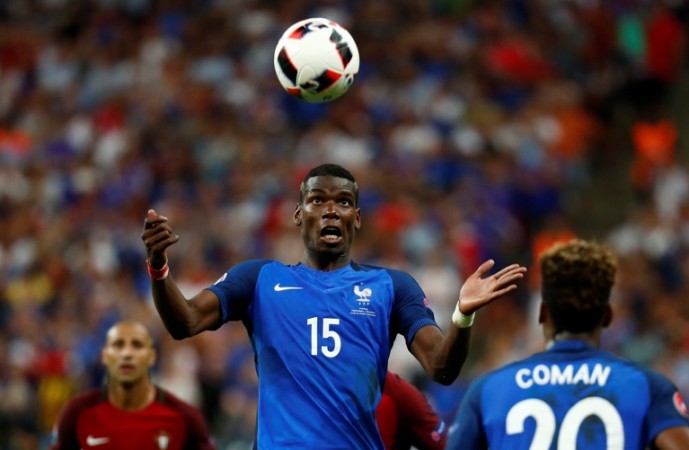 Manchester United are inching closer with every passing day to completing the world record signing of Paul Pogba from Juventus. Having seen their first bid, which would have been worth a £100million, including add-ons, rejected by the Serie A champions, Manchester United have come up with an increased offer.
While Jose Mourinho flew his team to China for their preseason tour, where they will play Borussia Dortmund and Manchester City, the Manchester United executive vice-chairman Ed Woodward has been in discussions with the Juventus hierarchy in an attempt to push through a move as quickly as possible.
Manchester United made an initial £87m offer for Pogba on Tuesday, which could have risen to £100m, but with Juventus saying they need an upfront fee of £100m, plus another £8m in bonuses, it looked like Woodward would have to dig really deep to complete the transfer.
However, Manchester United have gone in with a second offer of £92m, without any add-ons. According to The Guardian, the reason behind that is the fact that Juventus have asked the English Premier League side to pay the entire agent's fee for the deal, which could run up to a ridiculous £18.4m, with the Italians previously agreed to pay Mino Raiola a bonus of 20%.
That would be Juventus' half to pay, with the report suggesting Manchester United already have an agreed deal in place with Raiola, provided his client Pogba completes a move to Old Trafford.
Juventus will only accept the offer from Manchester United, if they agree to pay the additional amount as well, which means the final figure will go up to a staggering £110m.
While money is never a problem for Manchester United, Woodward has to make the decision on how much is too much.
Pogba, without a doubt, is a brilliant midfielder, someone capable of winning teams titles, but if he is worth a world record fee, and then some, is a question that will throw up plenty of debate.
Further talks are scheduled between the English side and Juve, and it will be interesting to see where those conversations progress, even if Juventus' stance looks pretty cut and dry.