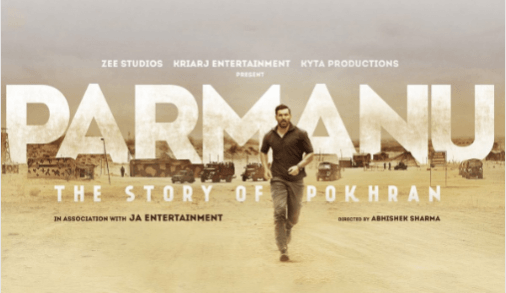 RATING: 3/5
MOVIE: Parmanu-The Story of Pokhran
CAST: John Abraham, Diana Penty, Boman Irani, Vikas Kumar, Yogendra Tiku among others
DIRECTOR: Abhishek Sharma
GENRE: Historical drama
Patriotic movies are always filled with a high dose of emotions but are not always blessed with enough thrill, especially when it's based on real-life events. However, after Raazi, Parmanu: The Story of Pokhran is another film on a real-life covert operation that impresses with its good balance of thrill and patriotism.
STORYLINE
Ashwath Raina (John Abraham), serving as an officer in the Research and Development department of India, offers a suggestion and a plan to conduct nuclear tests without being noticed by the US. The suggestion comes in the wake of China and Pakistan strengthening their base as nuclear states during 1995.
Although his suggestion gets approval from the government, owing to the apathetic approach of the concerned officials, the operation gets uncovered by US satellites, and the mission fails. One of the outcomes of the mission's failure is that Raina gets suspended from the office.
With the arrival of a new government, another attempt to conduct nuclear tests are being thought of, and for the purpose, Ashwath is brought back for the job, but without any recognition or remuneration. However, he agrees to do it for the sake of love for the nation.
Ashwath makes a special team to pull off the difficult task along with the help of Indian Army. Facing various challenges from local spies and the sharp eyes of the CIA satellites, how they finally write history by completing the massive job makes the crux of the story.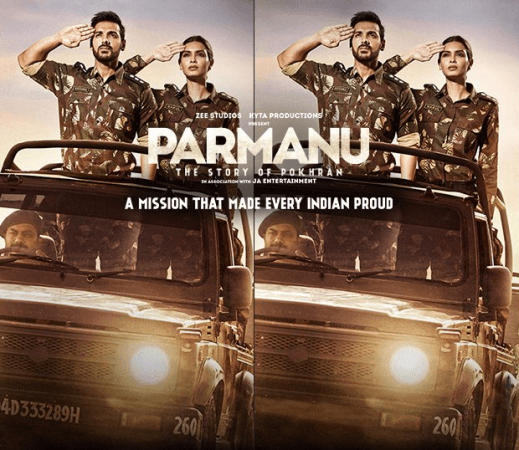 PERFORMANCES
After Madras Café, John's performance in Parmanu is certainly one of his best to date. One of the climax scenes that shows him bursting out in tears after all the hard work and criticism proves that John has bettered his craft to great extent.
Diana Penty as a RAW agent looks convincing, but at times looks too glamorous to fit the role. However, she does justice to her part. All the other supporting cast including Boman Irani, Vikas Kumar, Yogendra Tiku, Anuja Sathe among others add valuable drama and emotion to the film.
POSITIVES
The storyline of Parmanu is gripping. The director manages to maintain a steady pace all through the film, avoiding any unnecessary dragging. The climax is fast and engaging. CGI work showing the outer space and the nuclear explosions are of good quality. Use of some real footages showing the then Prime Minister of India Atal Bihari Vajpayee, US President Bill Clinton, etc. adds more value and a political angle to it as well.
NEGATIVES
There are some sequences in the film that appear too "Bollywoodish", for example, setting passcodes as "lag ja gale ke fir yeh raat ho na ho". Maybe, it was included to add some humour to the otherwise serious plot.
VERDICT
Parmanu has a gripping plot that hardly goes off the track. It's a good historical drama coupled with some thrilling moments that not only entertain you but also makes you more proud of India.