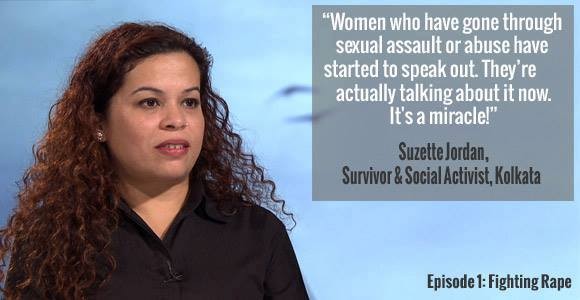 Kader Khan, the main accused in the Park Street gang-rape case, was arrested in Delhi by the joint team of Kolkata and Delhi police on Thursday night after spending over four years in hiding.
Khan, who had fled the city and possibly the country following the incident, is now being brought to Kolkata on transit remand. Another person named Ali has also been arrested for helping Khan while he was in hiding in the national capital.
The Kolkata Police had received information that Khan had returned to India and was residing in Ghaziabad under a false identity following which he was put on surveillance. His apartment was raided by the police team on Thursday night after which he was arrested.
"(We) got information that the accused were hiding in Greater Noida. We arrested them yesterday with the help of local police. (We) will produce him in Court today," a senior police official told reporters on Friday.
The police is currently interrogating Khan to get information on those who helped him, while he was hiding in Delhi for over four years, the Hindustan Times reported.
The late Suzette Jordan, then 37-year-old mother of two children, was gang-raped by five men on February 5, 2012 who had offered to drop her home from a night club in the Park Street area of Kolkata.
Chief Minister Mamata Banerjee had called it a fabricated incident a few days after Jordan filed a police complaint against the culprits.
However, senior police officer Damayanti Sen, who was later transferred, had taken charge of the case and identified all the accused. The Kolkata Police arrested three of the five accused while Kader Khan and one other culprit fled the city.
The three accused were proved guilty of the crime and were sentenced to 10 years of rigorous imprisonment by the City Sessions Court on December 10, 2015.
Jordan, however, died of meningitis in March 2015 at the age of 40.