Jack of all trades, master of none? Well, that's not a bad thing, especially in the current corporate scenario when most companies these days prefer to hire employees who can handle multiple tasks. Hiring experts have said that a large number of employers these days shortlist candidates who are generalists and not specialists, especially for entry level jobs.
While a specialist might be an efficient employee in a department or two and may have brilliant ideas, a generalist can be trained in a number of things, which is beneficial to the company in the long run. Also, with the right training and guidance, a generalist will not take much time to specialise in a specific department.
"A decade ago, specialists were in demand, but today, companies want generalists. The liberal arts degree which was extremely unpopular is now in demand. This is because companies today are looking for trainable people," the Times of India quoted Paul Dupuis, MD & CEO, Randstad India, as saying.
Even though some sectors do need specialists, it is easier to find a job when an employee is a generalist, as he can then be trained and moulded as per the requirement.
"While earlier at the time of hiring one would lay emphasis on specific qualifications — at the entry level —employers are focusing more on cognitive abilities than on specialisation. Liberal arts students have an edge in this new world because they are taught not to conform — to challenge facts, to have divergent view points, to seek solutions rather than prescribe one," Rituparna Chakraborty, executive VP and co-founder, TeamLease Services, explained to the daily.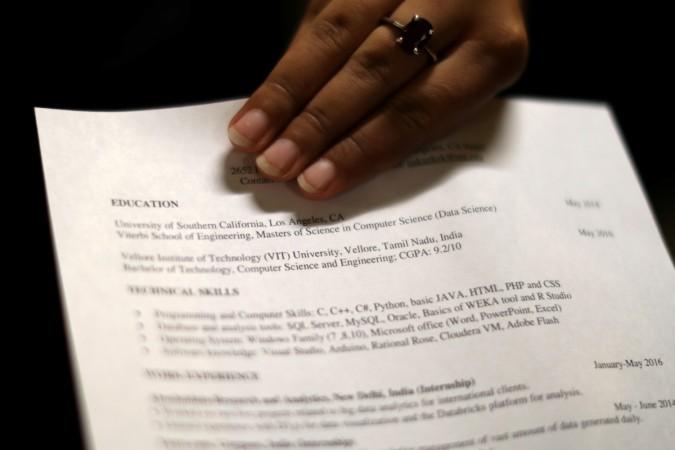 She also said that in the last two years, TeamLease has noted that most IT companies prefer to hire graduates over engineers in similar salary brackets as graduates can be trained in a number of other things.
Meanwhile, the IT companies are also witnessing another shift. Amid a wave of layoff that has hit the IT sector, firms are keen on hiring consultants and freelancers, instead of regular employees. Also called the "gig economy" or "Uberisation" of workforce, companies are said to be hiring workers in a demand-supply model. "While this (Uberisation) isn't seen yet at a mass level with services companies, it is starting to happen," the Economic Times quoted Sameer Bendre, chief people officer at Persistent Systems, as saying.
"There are a few pockets where we are experimenting with it... We believe that there are a lot of opportunities in some areas for us to use it, like women returning to work after maternity leave."