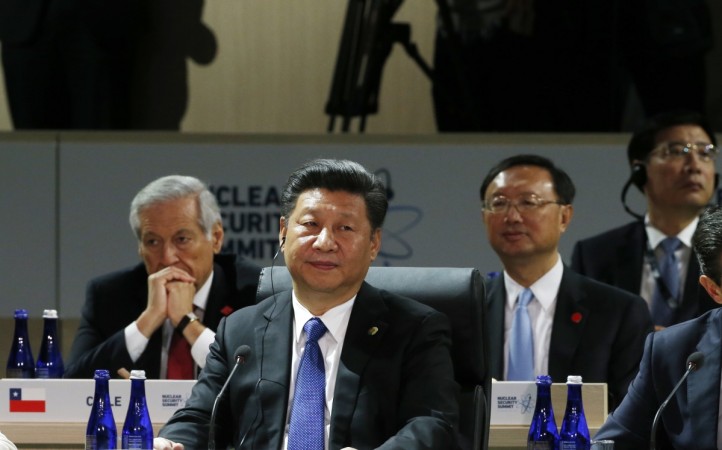 The Chinese government has reportedly asked websites in the country to delete all content related to the Panama Papers leak. The move came after the leaks revealed that family members of eight Chinese leaders owned and operated offshore shell companies in the Central American country.
The Panama Papers, the leak that saw 11.5 million files from Panama-based law firm Mossack Fonseca, named Chinese President Xi Jinping, his brother-in-law, the daughter-in-law of Communist Party of China's leader Liu Yunshan, daughter of former Premier Li Peng, former businesswoman and lawyer Gu Kailai, according to Fortune.
It also has the name of Zhang Gaoli, the current vice premier of the People's Republic of China, and relatives of former Standing Committee member Jia Qinglin, according to China Digital Times (CDT).
"All websites: please self-inspect and delete all content related to the "Panama Papers" leak, including news reporting, microblogs, WeChat, forums, community pages, bulletin boards, cloud storage, comments and other interactive media. Delete mobile content at the same time," CDT cited the statement issued April 4.
Following the leaks, the Chinese government blocked BBC and CNN broadcasts in mainland China, the Guardian reported, adding that its website had also been partially blocked Thursday afternoon. The Guardian's stories on the leaks have been particularly blocked.
International Consortium of Investigative Journalists (ICIJ), German newspaper Süddeutsche Zeitung and over 100 other news organisations made the Panama Papers public after a year of exhaustive investigative journalism. Mossack Fonseca Tuesday said Panama Papers was not a leak, but a hack.
At a press meeting Tuesday, Ministry of Foreign Affairs Spokesperson Hong Lei refuted the claims in the papers as "groundless accusations" and refused to comment further.
The Guardian approached another spokesperson Thursday seeking comment on the absence of media coverage on Panama Papers leaks in China. "You can ask the media, not me, for an answer," he said.