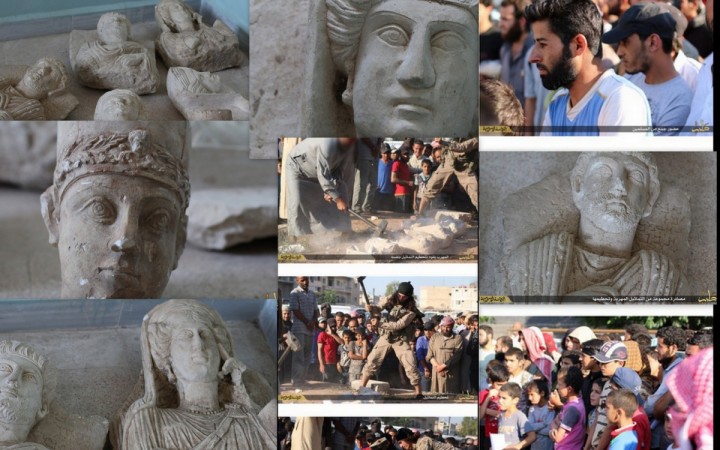 The Islamic State (Isis) supporters have released a pictorial report showing its fighters destroying several ancient statues from Palmyra using sledgehammer.
The series of photographs posted by the Isis followers on social media were taken in Aleppo province of Syria. According to a statement released by the group, its fighters seized the 'contraband' containing the idols from smugglers in Aleppo.
After a trial, the smugglers were punished, while the 'idols' from Palmyra of 'heretic' gods were to be destroyed, Isis said in its photo report.
The series of images shows Isis fighters breaking to smithereens the statues taken from the 2000-year-old UNESCO heritage site, also known as Tadmur. A crowd of onlookers, including young children, could be seen witnessing the destruction of the historical artefact.
Earlier in June, the Isis had released a similar photo report in which its fighters were seen destroying dozens of tombs and headstones in the historical city of Palmyra.
Since May, after the Isis took over Palmyra, there have been fears that it would meet the same fate as the ancient city of Nimrud in Mosul (Iraq), which was in March bulldozed and later bombed by the Isis.