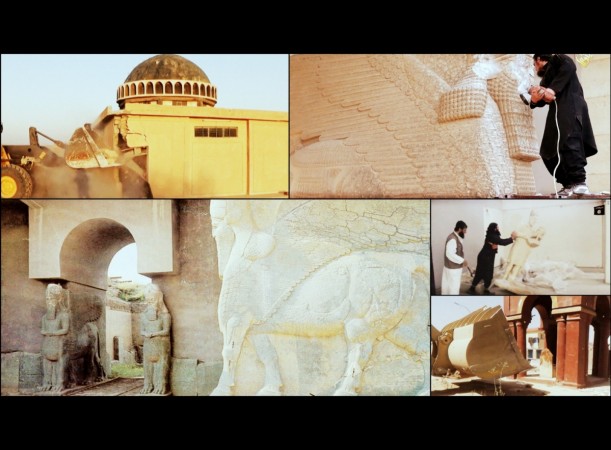 The Islamic State (Isis) militants bulldozed the 2000-year-old ancient Assyrian city of Nimrud, located south of Mosul on the river Tigris, on Thursday, the government said.
The country's ministry of tourism and antiquities released the information to Iraq's state broadcaster Iraqiya TV. It said the Isis militants, who recently destroyed the Mosul museum, have now razed the ancient city using "heavy machinery".
Earlier last week, Isis released a video in which its fighters armed with sledgehammers were seen destroying historic artifacts at Mosul museum.
A CNN report noted that the Mosul museum had 173 original pieces of antiquity; it was under renovation and was prepping to reopen soon when Isis invaded the region in June.
Considered a priceless jewel in Iraq's archaeological heritage, the city of Nimrud was founded in the 13th Century BC and is named after the Biblical Nimrod, a legendary hunting hero.
The Sunni militant group that practises the most orthodox form of Islam claims that ancient shrines and statues are "false idols" and hence they must be destroyed.
A BBC report, citing the Iraqi ministry of tourism, said Isis "assaulted the historic city of Nimrud and bulldozed it with heavy vehicles." The extent of damage to the site is still not clear.
Mosul, Iraq's second largest city, has around 1,800 registered archaeological sites.
Earlier, reports had emerged that the Islamic State fighters had burned down Mosul library, destroying 8,000 rare books and manuscripts.