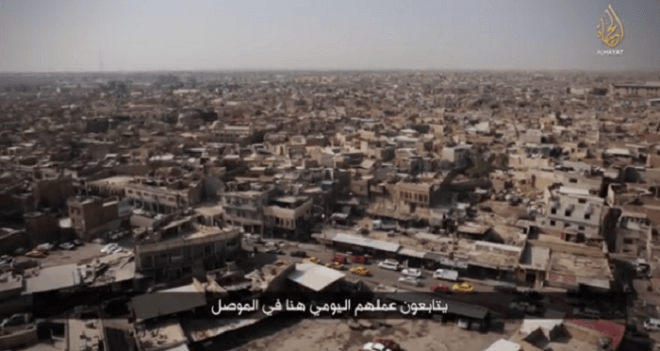 Islamic state (Isis) militants reportedly burned down the Mosul library and destroyed 8,000 rare books and manuscripts on Monday.
"ISIS militants bombed the Mosul Public Library. They used improvised explosive devices," said Ghanim al-Ta'an, the director of the library.
Local reports noted that the Islamic State militants refused to spare the library even after several elderly people in Mosul town pleaded them to.
Isis militants rigged the whole building with explosives and carried out multiple detonations to raze the historical landmark.
The Mosul library was established in 1921 and was seen as a symbol of the birth of modern Iraq.
Mosul residents claim that Isis burned down and destroyed several Syriac books that were printed in Iraq in the nineteenth century in the country's first printing house. The fire also destroyed dozens of eighteenth century manuscripts and antiques belonging to the ancient Arabs.
What a shame. #isis has burned and destroyed over 8000 rare books and manuscripts in #Mosul pic.twitter.com/Y3humMLxng

— Newsitis (@Newsitis) February 24, 2015
The Mosul library was partially destroyed during the US invasion in 2003. However, over the years the wealthy patrons bought back several of the stolen books and manuscripts and restored the library to its past glory.
Isis, after taking over large swathes of land in Syria and Iraq, has destroyed dozens of historical monuments such as churches, ancients statues, and Shia tombs claiming they were unislamic.