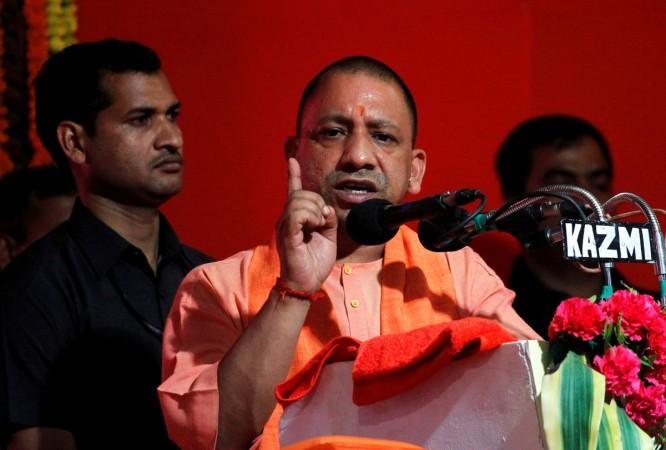 Three days after Uttar Pradesh Chief Minister Yogi Aditynath launched a scathing attack against Shiv Sena and accused it of back-stabbing the BJP, the Shivsainiks have now lashed out at the saffron party and dubbed it as a "mad murderer" that is "stabbing anyone coming in its way".
The Shiv Sena and the BJP have slammed each other several times during the campaign for the Palghar Lok Sabha by-poll in Maharashtra, which is slated to be held on 28 May.
Last week Adityanath and Maharashtra Chief Minister Devendra Fadnavis had alleged that the Uddhav Thackeray-led party had betrayed them by fielding late BJP MP Chintaman Wanaga's son Srinivas from Virar, one of the six Assembly segments of Palghar Lok Sabha constituency.
The BJP had accused Shiv Sena of backstabbing them as the Wanaga family has held various posts in the saffron party for the last 35 years and the sudden change in loyalty did not go down well with it. Earlier in May, the Wanagas were condemned by the BJP, after Chintaman's family held a meeting with Shiv Sena chief Uddhav Thackeray and decided to join his party.
This time the Shivsainiks have hurled the same allegation at BJP. They also took a jibe at Yogi Adityanath, who had described Shiv Sena's move of fielding Srinivas from its party as contrary to teachings of Maratha warrior king Chhatrapati Shivaji Maharaj, by calling him a hypocrite.
The UP CM is being criticized by the Shivsainiks as he had not removed his footwear while garlanding the photo of Maratha warrior king Chhatrapati Shivaji during a rally in Virar, reported PTI.
"Yogi comes here and gives lessons on Chhatrapati. However, while garlanding his statue, he does not even remove his chappals. This is an insult to Chhatrapati Shivaji. What does the BJP have to say on this," the Sena said.
"The hypocrite chief minister of Uttar Pradesh, who visited Palghar for poll campaign, said the Sena has stabbed the BJP in the back. This shows they have not understood the history or Chhatrapati (Shivaji)," the Sena was also quoted as saying in an editorial in its mouthpiece 'Saamana'.
Shiv Sena, which is confident that it will emerge victorious in Palghar, just like they won in Nashik and Parbhani, said, "BJP has become a mad murderer that stabs anybody coming in its way. The language of back-stabbing does not suit Yogi (Adityanath) or Devendra Fadanvis".