At a time when political ties between India and Pakistan are strained, cricket fans from neighbouring countries are showing the way forward.
Pakistan cricket fan Adil Taj was filmed singing the Indian national anthem with a lot of enthusiasm during the Asia Cup 2018 Group A tie between the arch-rivals at the Dubai International Cricket Stadium. The video clip of the recording went viral on social media and was met with positive reactions from people on either side of the border.
A day after Pakistan's newly-elected prime minister Imran Khan hit out at India for cancelling the latest round of peace talks, Taj has revealed to send out a positive message with a nice little gesture during the much-anticipated Super Four match of the continental tournament in Dubai on Sunday.
Taj plans to stitch India, Pakistan flags into a shirt
Taj has said he plans to stitch India and Pakistan flags together and wear it for today's tie while insisting that he had received only positive reactions for his gesture in the Asia Cup group-stage match.
The Pakistan fan also revealed he had memorised the Indian national anthem while watching Karan Johar's Bollywood movie — Kabhi Khushi Kabhi Gham.
"The moment Indian national anthem was played, I got a reminder of Pakistan Prime Minister Imran Khan stating that If India would move one step ahead then we would move two steps further. It was a small gesture from my side towards peace, towards respect," Taj told the ANI.
"I got goosebumps when I first heard the anthem in a Bollywood movie.
"I am very excited ahead of the match. I am planning to stitch India-Pakistan flag together and wear it for tomorrow's match. That would be another positive message from my side."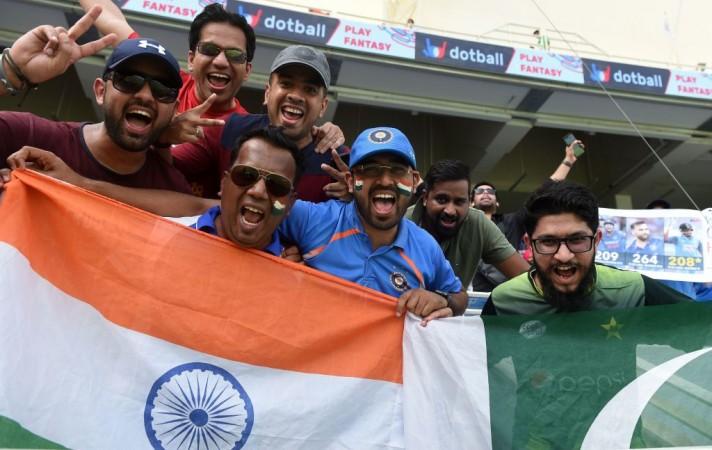 Love to watch Virat Kohli play in Lahore: Taj
Meanwhile, Taj added he believes the resumption of bilateral cricket between the two neighbours will only help promote peace and harmony. Watching Virat Kohli and his teammates play in Lahore is certainly on his bucket list.
Notably, India and Pakistan have not met in a bilateral cricket series since the latter's tour in 2012-13 due to the long-standing cross-border issues. The two Asian powerhouses are only meeting at International Cricket Council tournaments amid a bit of criticism from former players.
"I would love to watch Virat Kohli and other players play in Lahore," Taj told India Today.
"Sports unite countries. We would again like to have regular series between the two countries. It will play a positive role towards peace, according to me."