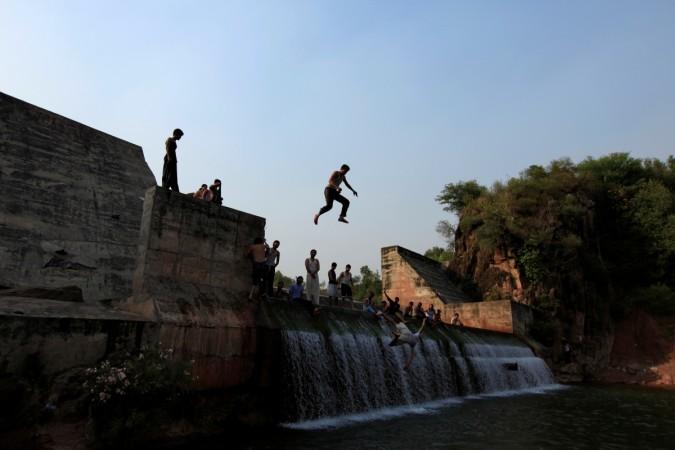 A city in southern part of Pakistan may have just hit the highest-ever temperature recorded on Earth in the month of April. The temperatures observed in the city of Nawabshah had soared 50.2 degree Celsius (122.4 degrees Fahrenheit) on Monday, April 30.
Etienne Kapikian, a renowned meteorologist from Meteo France, made this observation as he took to Twitter to confirm that Nawabshah, which has a population of 1.1 million, had indeed recorded the hottest ever temperature in the month of April, Washington Post reported.
"Exceptional 50.2 ° C at Nawabshah at # Pakistan this Monday, 30/04/2018, # RECORD national heat for a month of April! (previous: 50 ° C in Larkana on 19/04/2017) *** also a new monthly record for the entire continent of Asia! *** [sic]," Kapikian tweeted in French [translated into English] April 30.
Nawwabshah, a city located 120 miles from the Indian Ocean, had also previously set a monthly record for March when the temperatures had soared to 45-degree Celsius.
The highest-ever recorded temperature in the month of April was reportedly set in Santa Rosa, Mexico, in April 2001 when the temperature had reached 51-degree Celsius. However, there are no reliable statistics to back the record.
Christopher Burt, another weather expert, claimed that Nawabshah had probably reached the highest temperature "yet reliably observed on Earth in modern records," Washington Post reported.
Although the World Meteorological Organization does not conduct a monthly review of the extreme temperatures, however, a spokesperson for the meteorological agency claimed that Burt is pretty "thorough about those things."
A local Pakistani news outlet called Dawn also described the city as "unbearable" and that the heatstroke had "caused dozens of people to faint."
Pakistan was not the only country that was at the receiving end of hot soaring temperatures as both Spain and Iran had also recorded their highest temperatures ever in the summer of 2017.
?️?Exceptionnel 50.2°C à Nawabshah au #Pakistan ce lundi 30/04/2018, #RECORD national de chaleur pour un mois d'avril ! ??️
(précédent : 50°C à Larkana le 19/04/2017)
*** aussi un nouveau record mensuel pour tout le continent asiatique ! *** pic.twitter.com/GTCOJuDT9Q

— Etienne Kapikian (@EKMeteo) April 30, 2018