As the scorching sun beats down on Delhiites due to the rising mercury levels in India's capital, locals are struggling to cope with the notion that summer has dawned on them when it is still springtime.
The temperatures had clocked almost 40 degrees earlier this week on Tuesday, but on Friday, March 30, the temperatures seemed to have dropped by almost four degrees, bringing some relief to the locals.
A report by weather forecasters skymetweather had said that "previously, northerly winds were keeping the temperatures in India under check. However, a cyclonic circulation has now formed over central Pakistan leading to change in wind direction. Thus, winds have now started blowing from the southwest direction."
Further explaining the reason for Delhi facing severe heat conditions, it said "these hot winds have been travelling from Balochistan region where temperatures have already been settling above the 40-degree mark. The hot winds have further led to an increase in the temperatures over the Delhi-NCR region, making it the hottest so far in this season."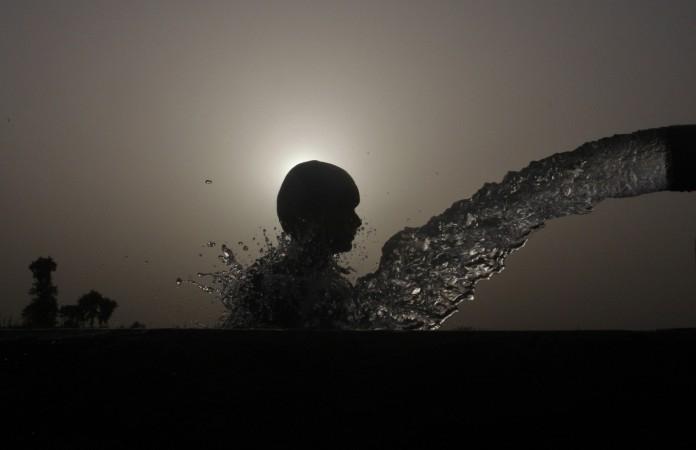 As the weather remains dry and there are no signs of rainfall anywhere in the city. Delhiites would love to see the temperatures dropping as certain areas in the city had faced severe heat conditions earlier this week.
The Palam area, near the Indira Gandhi International Airport, registered temperatures of 37.4 degrees while Delhi Ridge clocked 37.1 degree Celsius. However, areas like Aya Nagar and Lodhi road measured temperatures of 36.8 degrees and 36.3 degree Celsius respectively, India Today reported.
The rise in temperatures has left children and elderly vulnerable to heat-related illness. It is not just Delhi that is on the receiving end of rising mercury levels. Severe heat conditions were also registered in parts of Himachal Pradesh, west Rajasthan and Gujarat.
However, in other parts of India such as Jammu Kashmir, Haryana, east Rajasthan, certain areas of Arunachal Pradesh, Jharkhand, Madhya Pradesh, Telangana and Tamil Nadu among others had day temperatures marked above normal, India Today reported.
The highest temperature recorded over the plains this year was at the Idar area of Gujarat when temperatures rose to 43.3 degree Celsius.
"A western disturbance is approaching J&K again which will see temperatures rise from April 1, however, the next few days will see a gradual drop till it maximum reaches around 35-36 degrees," a met official was quoted by Times of India as saying.