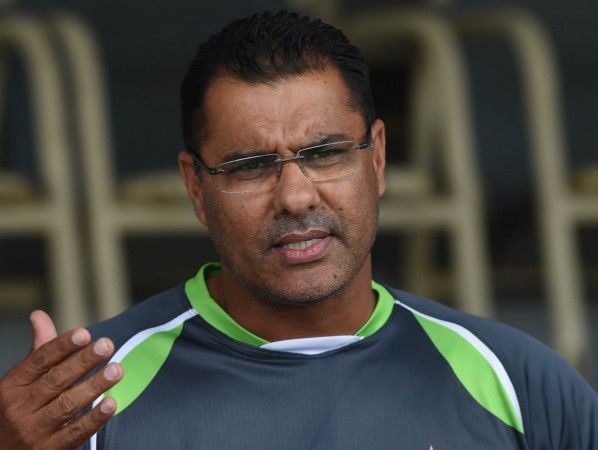 Even as superstars like Virat Kohli and Steve Smith are wooing fans across the globe, the uncertainty surrounding the future of cricket, given the diminishing viewership for the purist-favourite format of Tests, has been a cause for concern.
Also read: Rahul Dravid reveals he delayed retirement and the reason will double your respect for him
The International Cricket Council, which had been reluctant to tamper with the sport, was forced to figure out new ways to bring younger fans to the stadium. The advent of T20 cricket was the much-needed boost to the sport, at least when it comes to filling the coffers of cricket boards across the world.
Even as the debate over shorter formats becoming a threat to Test cricket is on, the first major 10-over-a-side cricket tournament was played in Sharjah earlier this month.
While the T10 format had been tried in the past, the participation of legendary cricketers like Virender Sehwag and Shahid Afridi helped the "T10 Cricket League" garner a lot of attention.
As it turned out, former Pakistan captain Waqar Younis has proposed another new format, which combines T10 and Tests.
(Scroll down to see how USA had already tried the Waqar-proposed format)
Waqar took to Twitter on Monday, December 18 to share his thoughts on the format. According to the 46-year-old, matches can have two innings of 10 overs each with leads, trails and follow-ons.
To feed my love of Test cricket and to build on this T10 initiative, how about T10 matches in Test format? Two innings, 10 overs each with leads/trails, follow on, etc. Innovation & change is the only way forward in this world. Thoughts?

— waqar younis (@waqyounis99) December 18, 2017
While proposing the idea, Waqar opined that "innovation and change" were the only way forward. However, the proposal did not go down well with some cricket fans on social media.
IBTimes India has compiled a list of reactions that were not in favour of Waqar's proposal.
December 19, 2017
December 18, 2017
You should sleep ... Looks like you been awake for too long ..

— Masroor Hamdani (@Masroor_Hamdani) December 18, 2017
Bad idea let it be cricket ?

— Kazafi Khan (@KazafiKhan4) December 19, 2017
Bull shit don't spoil the cricket ?? do something else to attract the crowd but not really this one ?

— Dilip (@dilip_0235) December 19, 2017
how is Tennis or Golf or Soccer survives !!! Leave Test Cricket as is, make good pitches instead!!

— Yasir (@yasirj87) December 18, 2017
December 18, 2017
Rubbish. I think losses after losses as coach you have lost your mind. Let cricket remain as cricket. Don't make it a circus.

— Naveed (@Naveed654) December 18, 2017
Just for making cricket more commercial and profitable, we are ruining and damaging it's soul.@faizanlakhani @najamsethi

— Arif Kharadi (@arifkharadi) December 19, 2017
Stupidity on it's best

— мυѕнταգ αнмє∂ (@Mushhtaqq) December 19, 2017
Test cricket has its beauty. Any change in test cricket format will take away the shine of it. Look at ashes or any INTL test match it's just amazing. Come up with something new please don't make any unnecessary changes. Thank you!!

— Touseef - Just me @@ (@touseef_bouyant) December 19, 2017
The US had tried the Waqar-proposed format
Notably, the format proposed by Waqar was tried in 2016 by some organisers in the United States.
Eight teams participated in the "USA 2X Cricket Cup", according to Geo.tv.
Each of the four sets of 10 overs was considered as an innings. The team batting second had to score 50 percent of the score set by the team that batted first to avoid a follow-on.