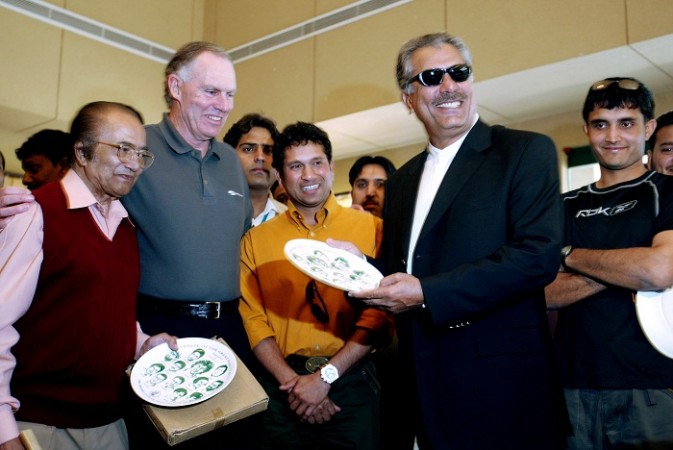 Pakistan legend Zaheer Abbas was named the new president of the International Cricket Council.
Abbas took over the role as the president of the ICC at the Annual Conference in Barbados on Wednesday, and will be in the role for a year.
"I feel truly honoured and humbled to be appointed as the president of the governing body of our great game," Zaheer Abbas was quoted as saying by ICC's official website.
"This is the sport which has given us friendship, respect, recognition and an opportunity to serve our countries in different capacities. Personally speaking, it has given me more than I can ever possibly repay.
"I am thankful to all of you for the support and confidence placed in me by confirming my nomination. I am also grateful to the PCB for proposing my candidacy as the ICC president.
"I assure you all that I will stand shoulder to shoulder with all the ICC Members as we continue to strive to inspire more and more people to fall in love with the game we cherish."
ICC chairman N Srinivasan also paid tribute to one of the greats of the game, and believes Zaheer Abbas is a "great ambassador for the game."
"Zaheer's outstanding career as a stylish right-handed batsman is reflected in his remarkable record with 108 first-class hundreds and more than 7,500 international runs," Srinivasan said.
"Zaheer is clearly an iconic cricketer who always played the game with skill, flair and in the true spirit. He is a worthy ambassador of our great game."
The ICC president's role is essentially a watered down position in the present state, after the three major cricketing nations – India (BCCI), Australia (CA) and England (ECB) – took over the running of affairs of the cricket's governing body.