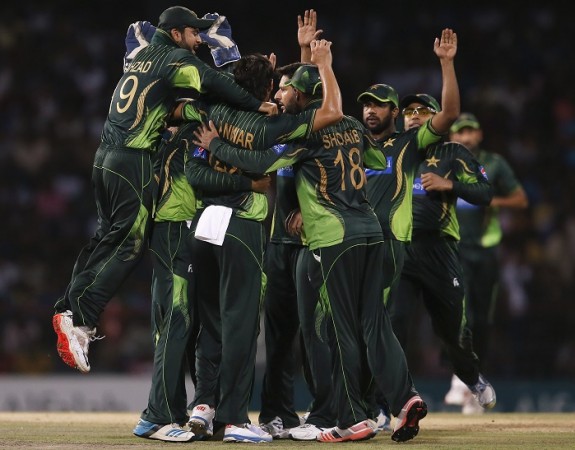 Pakistan's future of playing in the ICC World T20 2016 is still hanging in imbalance as the government is yet to give clearance to the Pakistan Cricket Board to send the team to India for the big-ticket event.
Previous reports suggested that the Pakistan government is reluctant to send the team because of security concerns.
To that, BCCI secretary, Anurag Thakur had assured that Pakistan games will not be played in sensitive places and they do not need to worry about security, as all the teams wil be provided high-security during the tournament to nullify any threat.
Meanwhile, if Pakistan withdraws from the ICC World T20 2016 they might have to pay a hefty fine to ICC, stated PCB chief Shahryar Khan on Wednesday.
"I just spoke to the Prime Minister's secretariat today and until the government has not given clearance to send the team to India for the World T20," Khan was quoted as saying by the Press Trust of India.
"All these stories about the ICC threatening us with legal action or the Prime Minister having cleared the tour are not correct. We have sought advice and clearance from the government to send our team to the World event."
"The Prime Minister's secretariat has said they are reviewing the situation and will let us know soon. If we pull out our team from the World T20 then we will have to pay a penalty to the ICC."
Pakistan has been pitted against India, Australia, New Zealand and another qualifying nation in Group B of the World T20 2016.
India vs Pakistan is supposed to be held on March 19 at the HPCA Stadium in Dharamshala. Now if the Pakistan government does not give clearance to PCB, then the high-voltage encounter between India and Pakistan will be called off.
A source close to the development told PTI that the government is likely to give clearance to the the team so that they can participate in the ICC World T20 2016.
"It is a routine protocol that the PCB is following but all the vibes from the government quarters is that prime minister Nawaz Sharif will give clearance for the team to go to India," the source said.