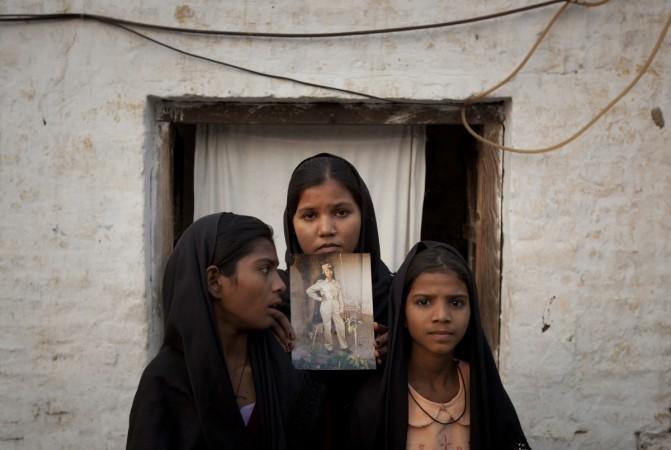 Asia Bibi, who was acquitted of blasphemy by Pakistan's Supreme Court after spending eight years on death row, has walked out of prison, her lawyer told the BBC.
According to some reports Asia, belonging to the minority Christian community has already left the country though the destination is unknown at the moment.
Her acquittal sparked massive protests by hardline Islamists, bringing the country to a standstill. Several groups demanded that Asia should be barred from leaving Pakistan.
The protestors support strict blasphemy laws and have said that Asia should be hanged. One Islamist leader even went as far as calling for the killing of the three Supreme Court judges, who acquitted her.
Her lawyer Saif Mulook said she was released from a prison in Multan.
Asia's husband and their five children are facing danger and have pleaded for asylum. Several countries have offered her asylum.
In an effort to pacify the protestors, the government had promised to start legal proceedings to prevent her from going abroad.
Reacting to news of her release, the hardline Tehreek-e-Labaik (TLP) party said the development was a breach of the promise made by the government and it shows the dishonesty of the country's rulers.
The case started in 2009 when a row broke out between Asia Bibi and a group of women over a bucket of water. The women said as she had touched a cup to take out water from the bucket, they couldn't use it as she made it unclean because of her Christian faith.
As the row escalated, the women asked her to convert to Islam and this is when the prosecutors alleged that Asia made offensive remarks about the Prophet Muhammad (SAW).
Later, other people stormed her house and thrashed her, alleging that she confessed to blasphemy during the beating. Later she was arrested after an investigation.
The Supreme Court in their acquittal order mentioned that the case was based on incomplete and unreliable evidence and she was coerced into confessing as she feared the crowd would kill her.